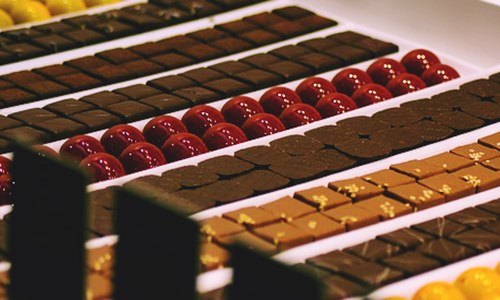 Lindt & Spruengli AG, the renowned chocolatier of Switzerland, has recently announced the investment plan of 200 million-francs in the U.S. chocolate market as the company aims at challenging the dominance of Hershey Co. and Mars Inc. in the country.

According to a statement released by the chocolate maker, known for the Lindor chocolate balls, the company is planning to expand in Stratham, New Hampshire with a high-tech production facility that will have premium chocolate production lines. The site is planned to eventually expand to more than 1 million square feet of production, storage and distribution space.

The U.S. chocolate market has recently started to show signs of perking up after being plagued by stagnation for long. In the first half of 2018, Lindt registered a 4% rise in adjusted sales in North America as the company put in more efforts to advertise its Excellence and Lindor brands in retail stores. In 2014, after the purchase of Russell Stover, Lindt became one of the top three largest chocolate makers in the U.S. The purchase weighed significantly on Lindt's sales growth as the company spent years clearing out less profitable products.

The American chocolate market poses major challenges for established companies like Hershey Co. and Nestle as chocolate consumption has been hit by trends of healthier eating and consumers leaning more on online shopping habits where they are less likely to impulsively buy chocolate bars.

Reportedly, the net profit for Lindt rose by 13% recently, as per a reliable forecast. Organic sales growth accelerated to 5.1% in the first half of 2018, from 3.7% in 2017. The growth was aided by the development in the U.S. market, in spite of the acquisition of Russell Stover having weighed on growth.

According to Lindt the acquisition of Russell Stover, another famous candy supplier of the USA, succeeded in stabilizing its sales. Lindt confirmed that the company plans to grow about 5% organically in 2018 and also reiterate its target for 6% to 8% growth over the medium to long term.