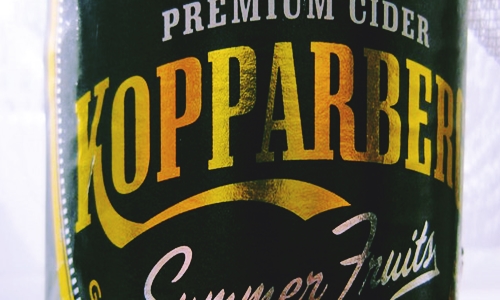 Kopparberg, a Swedish brewery and cider company, would reportedly start producing ciders in Britain for the first time, in a bid to mitigate the fall-out from Brexit. According to sources familiar with the matter, the decision was taken amid fears that Brexit could apparently disrupt their distribution channel in the UK key markets.

If reports are to be believed, Kopparberg strategizes to shore up its prevailing supply relations with United Kingdom's bars and pubs by initiating a small-level manufacturing unit in Britain, which could be expanded as and when customer demands increase.

As per the British Retail Consortium's statement a failure to close a deal would mean food substances rotting at seaports.

According to authentic sources, the move was finalized in May, but it was surrounded by clouds of uncertainty pertaining to Brexit negotiations, with several businesses suspecting that a no-deal or harsh exit from the European Union might disrupt supplies in the UK.

Industry experts cite that although Kopparberg's cider is presently sold in over thirty thousand bars in the UK, previously it has never been produced outside of Sweden.

Tim Martin, Chairman, JD Wetherspoon PLC, had formerly stated that Kopparberg had plans to relocate a part of its production to the British province. Martin, also an active Brexit supporter, has reportedly replaced many EU-based products from pub's menu with alternates from British or non-EU origins.

He mentioned that Sweden based Kopparberg is JD Wetherspoon's biggest bottled cider provider. He also added that once Brexit is over, Kopparberg would transfer its manufacturing unit to the UK.

For the record, the Kopparberg town in Sweden is the homeland for cider, where the brewery, popular for its assorted flavors and sweet taste, is in existence since 1882.

It is still not known at what location will the company base its UK operations or how many employees will be hired, claim sources.