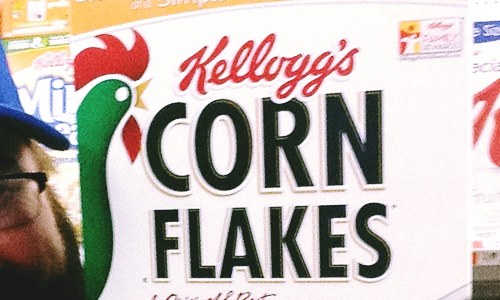 Cereal giant Kelloggs and Salford brewery have reportedly teamed up to turn rejected corn flakes into an IPA, in a bid to avoid wastage of food. For the record, 'Throw Away IPA' is made of cereal waste from the Manchester factory. Flakes that turned out way bigger, smaller, overcooked or the ones that didn't clear the quality control tests are considered as cereal waste.

As per trusted sources, in a quest to seek new opportunities to upcycle its food waste, Kellogg's approached Seven Bro7hers  Brewery, a Manchester-based craft brew run by seven brothers, regarding a cereal brew.

Reportedly, the global business brought an opportunity to collaborate on an IPA that comes with a charity element as the companies will donate 10p to the food distribution charity, FareShare, for every can purchased. Kate Prince, Corporate Social Responsibility Manager for Kellogg's UK stated that the company is constantly in search of innovative and sustainable ways to minimize food waste in its factories. Thus, it is great to be a part of a fun initiative with a local supplier, Prince added.

Prince further mentioned that Kellogg's is committed to eliminate food waste in its manufacturing process and provide its consumers with wholesome products that have minimum impact on the environment.  The UK plants have even observed a 12.5 percent reduction in food waste this year, Prince claimed.

According to sources familiar with the development, the brew was perfected for more than 14 days at the Seven Bro7hers' Salford brewery by replacing some of the wheat grain in the beer with 60 kilograms of Kellogg's Corn Flakes, which sweetens the taste during the mash process.

Alison Watson of Seven Bro7hers Brewery was quoted saying that the firm is delighted to collaborate with Kellogg's. Together the companies plan on creating three beers which will also include a Hoppy IPA set for release in Ancoats bar and Dockyard, MediaCityUK, Watson added.

The limited edition 'Throw Away IPA' will be available at the brother's brewery hangouts and with their stockists, reported sources.