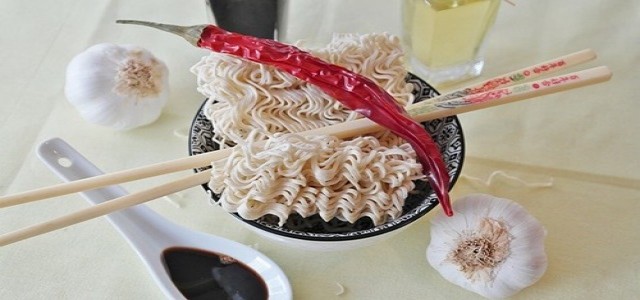 The prices of instant noodles, colloquially known as 'ramyun' in South Korea, have reportedly gone up by approximately 11% since October of last year, the country's state-run agency, Statistics Korea, reported on Sunday.
As per the government data, the jump in the prices has led to an overall increase in the food prices as well. Previously, the country had only seen such a sharp spike in ramen prices in February of 2009, where they were reported to have risen by 14.3%.
The market's top sellers, including Nongshim, Samyang, Paldo and Ottogi, have reportedly increased the prices of their products since August. Manufacturers have cited the rise in prices of the raw materials, like palm oil and flour, as the reason behind the steep prices of ramen. The data released by the agency has shown that many other flour-based products have also witnessed price hike, pertaining to the high international prices of grains.
It is projected that the prices of processed foods in South Korea will continue to see growth, causing upward pressure on inflation. Market experts also expect the local consumer price index to rise by mid-2022 as the country heavily relies on exported materials for food.
South Korea had reported a 45.8% self-sufficiency rate for food at the end of last year, which implied that much of the food consumed in the country is internationally sourced via imports. The government has claimed that it is seeking measures to simplify customs clearance for grain products, and ways to provide financial support to local grain industry.
While the consumption grain has been on a rise globally, major exporters such as the United Stated of America, Russia and Canada have recorded less grain tonnage due to the lack of rain and mild temperatures. This has turned out to be a major reason in the price hike of grains internationally.
Apart from instant noodles, noodles as a whole also saw a hike in the prices, reported to have risen by 19.4% from last year, followed by biscuits with 6.5% hike, pasta at 6.4%, bread at 6% and other snacks at 1.9%.
Source credit: http://www.koreaherald.com/view.php?ud=20211107000158