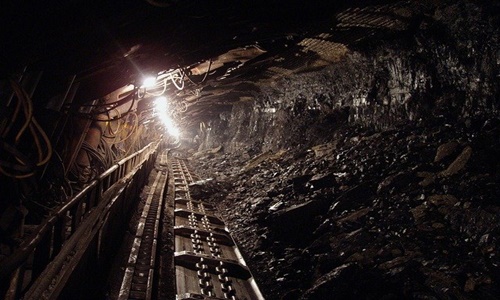 India's purchasing of coal from Russia has reportedly increased in the recent weeks, despite the global sanctions faced by Moscow after its invasion of Ukraine, as traders offer steep discounts of up to 30%.
Earlier in April, Russia warned the European Union (EU) that severe sanctions levied on it by Western nations, especially on coal, would backfire as they would instead redirect fuel to other markets.
For the uninitiated, India and Russia have had longstanding ties in terms of security and politics. India has hence refrained from condemning Russia while still calling for an end to its war in Ukraine.
New Delhi, reportedly, defended the purchase of the latter country's goods, citing the government's efforts in diversifying supplies and that a sudden halt in supply would hike global prices and hurt its consumers.
Furthermore, the U.S. officials told India that while there is no ban on importing energy from Russia, they have warned against a 'rapid acceleration'.
While Europe has stopped trading with Moscow, Indian importers have been taking up huge quantities of coal from Russia despite increased freight costs.
Indian refiners have also retorted the cheaper Russian oil that Western nations have shunned.
According to sources, the country's oil trading with Russia witnessed a 31-fold jump in the 20 days through Wednesday from the same period last year to $2.22 billion.
It was also demonstrated that India's purchase of coal and related goods saw over a 6-fold jump in the 20 days through Wednesday to $331.17 million.
It has been claimed that Russian traders are being copious regarding payments, accepting payments in Indian rupee and UAE dirham.
The offshore divisions of certain Russian coal traders, like KTK, Suek AG, and Carbo One, have offered 25-30% discounts in Singapore and Dubai, leading to bulk purchases of Russian thermal coal by traders that deal with cement and utility manufacturers.
It has also been reported that, on a daily average, India purchased $16.55 million of Russian coal in the three weeks through Wednesday, more than twice the amount it purchased in the three months after Moscow's invasion in February.
Source credit: https://energy.economictimes.indiatimes.com/news/coal/indias-russian-coal-buying-spikes-as-traders-offer-steep-discounts/92325259?action=profile_completion&utm_source=Mailer&utm_medium=ET_batch&utm_campaign=etenergy_news_2022-06-20&dt=2022-06-20&em=bWF0ZWVuLmRAZ21pbnNpZ2h0cy5jb20=