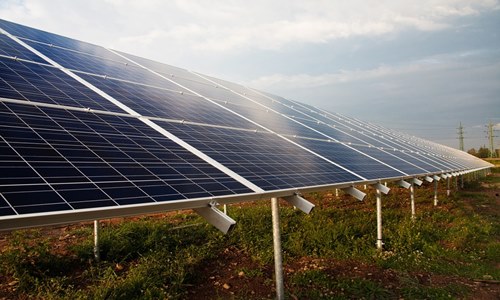 Bestseller, the Denmark-based family-owned fashion company, along with its holding company Heartland, has reportedly entered into a partnership with Better Energy, a UK-based independent energy firm, to build the company's own solar power plant with an aim to become climate positive.

Reportedly, the planned solar power plant would be having a capacity of around 125 MW (megawatts), which Bestseller considers will produce energy almost equivalent of its total global energy consumption for operated and owned buildings.

Based on a news release by Bestseller, the idea of the new solar plant, which is to be privately funded and subsidy-free, has been materialized by Heartland and Invest FWD, the new investment platform of Bestseller focusing on sustainability. Bestseller intends to achieve the significant goal of turning climate positive, included in its Fashion FWD sustainability strategy that was introduced last year.

Dorthe Scherling Nielsen, Head of Corporate Affairs at Bestseller, was quoted saying that the company wanted to have a straight impact on new renewable energy deployment, which will not only help the company achieve its ambitions, but also impact the world around positively.

It has been reported that Heartland, together with Better Energy will build the new solar power plant and will further sell the energy to Bestseller, via a PPA (Power Purchase Agreement), given the rising popularity of PPAs among companies that look forward to a sustainable future. As a matter of fact, PPAs help energy buyers to purchase green energy over a specific number of years, in turn allowing energy producers to attract stable investment for funding the development of renewable energy projects.

Apparently, Better Energy is the perfect fit for the latest energy project as it aligns with the company's concept of Additionality, that implies new renewable energy capacity is built and added to the grid. Industry experts stated that additionality through PPAs are expected to be a driving market force in the upcoming times.