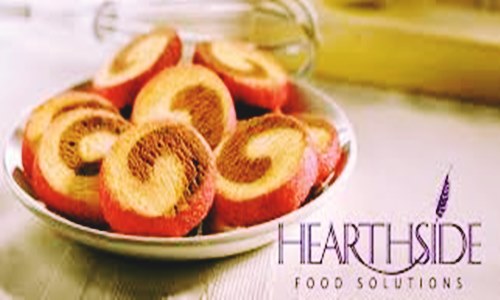 Hearthside Food Solutions LLC, a renowned Chicago-based contract manufacturer for the world's premier food firms, has reportedly announced that it has successfully completed the acquisition of leading convenience food products manufacturer for large food brands Greencore US.

Sources familiar with the knowledge of the development claim that with the acquisition of Greencore US, the U.S. unit of Ireland-headquartered public company Greencore Group plc., Hearthside would be adding all 13 locations of Greencore US to its manufacturing network.

According to a press release by Hearthside Foods Solutions, the transaction is a significant step that would be fueling the further, the development and growth of Hearthside, consolidating its leading contract manufacturer stance and expanding the company's production network to about 38 locations. The company has over 10,000 employees and a revenue of approximately $3 billion.

Already a leading manufacturer of cookies, snack bars, nutritional bars, crackers and other assorted snacks, Hearthside would now be adding salad kits, frozen breakfast foods, fresh-made sandwiches & entrees and refrigerated snack kits to its product portfolio, following the completion of Greencore US.

The CEO & Chairman of Hearthside Foods, Rich Scalise stated that the leadership continues to position the company as a provider of full-service contract manufacturing in crucial, high-growth categories, allowing the company's customers to maximize their respective go-to-market strategies, enhance speed-to-market, optimize efficiencies and leverage innovation.

The Illinois-based Hearthside Foods, a full-service high-quality food packaging and products provider as well as a manufacturer of snack & nutrition bars, would be operating around 38 food-producing facilities, including four in Europe.

For the record, Greencore US with its 13 locations employs approximately about 3,000 individuals. The company, in 2017, boasted of revenues of about $1.4 billion.

According to reports, the company has not yet revealed how it intends to utilize the production facilities at the 13 new locations.