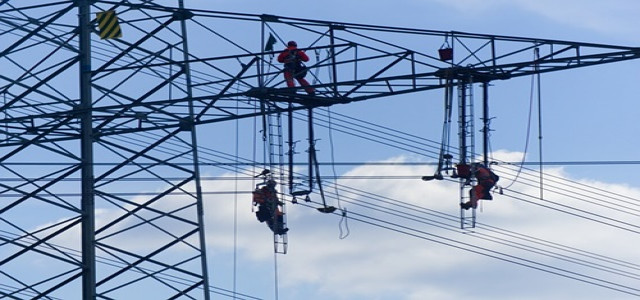 Gazprom Germania GmbH, a unit of Russian energy giant Gazprom in Germany, has reportedly been taken over by Bundesnetzagentur, the German regulator, in an effort to ensure energy security and uninterrupted supply, German Vice-Chancellor Robert Habeck, announced on Monday.
Gazprom Germania, the energy trading, storage, and transmission arm located in Berlin, was seized by the German government after being ditched by the Russian state-backed corporation following Russia's invasion of Ukraine.
The move has been put into effect immediately, with all the company's voting rights moved to the German federal agency, Habeck announced in a news conference.
Habeck stated that the trust administration's order effectively serves to protect public security while also maintaining supply security.
The Vice-Chancellor added that the Bundesnetzagentur will now be controlling Gazprom Germania till the end of September this year and is now entitled to remove current executives, hire new people, as well as direct its management.
Klaus Mueller, President of the Bundesnetzagentur, stated that the agency's goal will be to run the company in the interests of the country as well as the EU.
The Economy Ministry added that the decision was taken to stop the possible takeover of Gazprom Germania by Russian firms JSC Palmary and Gazprom Export LLC.
EU regulators had been eyeing Gazprom for months over allegations that it was holding back gas supply that would have otherwise helped in lowering the surged prices. The company, however, denied any wrongdoing in the matter.
Reliable sources claim, Gazprom's offices across Germany were raided by the EU antitrust authorities last week.
Habeck has previously claimed that he was looking to lower Russia's indirect economic influence on the nation's energy industry, referring to Rosneft's takeover of German refinery PCK Schwedt.
Gazprom's UK-based unit, Gazprom Marketing and Trading, which has a presence in Mexico, Singapore, France, and Switzerland as well, stated that its viability and future have been secured with the move made by Germany, adding that it is likely that the enterprise would rebrand itself after being given up by the Gazprom last week.
Source credit: https://www.reuters.com/business/energy/german-regulator-takes-over-gazprom-germania-ensure-energy-supply-2022-04-04/