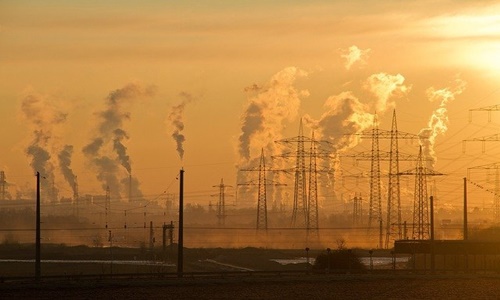 Renowned German power distributor, RWE has reportedly entered a deal with ADNOC (Abu Dhabi National Oil Company) to deliver liquified natural gas to the largest economy in Europe by the end of December.
Although the preliminary amount to be delivered is relatively low, it is a politically significant deal to reinforce the gas supplies from other countries than Russia as Chancellor, Olaf Scholz is looking forward to strengthening its relations with the Gulf and looking out for alternative energy sources.
Under this deal, an MoU (memorandum of understanding) for multi-year supplies of LNG was initiated on the second day during a two-day trip of Scholz to the Gulf.
Before entering the pact, Scholz mentioned that it is imperative to ensure that the LNG production across the world is amplified to suffice the high demand, barring the reliance on the production capacity that currently exists in Russia.
According to RWE, the cargo of around 137,000 cubic meters of LNG, will be delivered this year by ADNOC and will be the first-ever LNG supplied to the German gas market through the sailing LNG import terminal located at Brunsbuttel near Hamburg.
Reportedly, ADNOC set aside a specific quantity of LNG cargo for Germany for 2023.
It has also been reported that the two new proposed floating LNG terminals of Germany will now significantly receive around 12.5 billion cubic meters of LNG a year, equivalent to around 13% of the country's gas consumption in 2021.
RWE further claimed that this is a breakthrough in developing an LNG supply structure in Germany and building up an extended gas supply.
German officials are hoping that various agreements, such as the one for LNG reached with Abu Dhabi, will assist in mitigating the sharp rise in energy prices.
Sources reveal that ADNOC has committed to selling ammonia to German businesses, Steag and Aurubis in addition to supplying RWE. It will also send well-known German company, Hoyer, over 250,000 tonnes of fuel every month.
Source credit - https://energy.economictimes.indiatimes.com/news/oil-and-gas/germany-inks-lng-deal-as-chancellor-visits-gulf-to-secure-energy/94443101