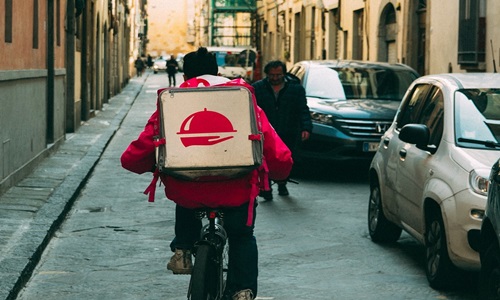 Postmates Inc., the San Francisco-based innovative food delivery service provider, has reportedly filed for an initial public offering (IPO), adding to the extensive list of app-based companies aiming to go public in this year.

According to the company's statement, it has recently submitted its IPO filing to the U.S. Securities and Exchange Commission (SEC) confidentially. However, it stated that the price range or the size for the proposed public offering have not yet been determined.

JPMorgan Chase & Co. and Bank of America Corp. have supposedly been selected by Postmates as the lead underwriters for its offering. Sources familiar with the matter mentioned that the company may get valued at over $1.85 billion in an offering, which is the valuation it reached when it had raised $100 million in January from Blackrock Inc. and existing shareholders.

Postmates is credited with pioneering restaurant-food delivery business based on mobile-ordering less than a decade ago, and this IPO is expected to test the appetite of public market investors towards this type of businesses. Although the business has mostly remained unprofitable, it has become extremely popular, sources added.

For the uninitiated, Postmates was founded in 2011 when Bastian Lehmann, its co-founder and now CEO, realized the benefit of deploying ride-hailing cars to deliver goods rather than transport people. The company's operations began by hiring gig-economy workers for using their bikes and cars to courier almost everything, from flowers to furniture. It soon recognized that delivering meals for restaurants was a lucrative venture, as most of the restaurants could not afford their own delivery staff.

Sources commented that public applause from celebrities regarding Postmates' convenience and speedy delivery helped the business to grow faster. The company has become the most preferred on-demand food platform in the city of Los Angeles, where it gained a 42.6% market share as of December 2018 as compared to GrubHub's 24%.