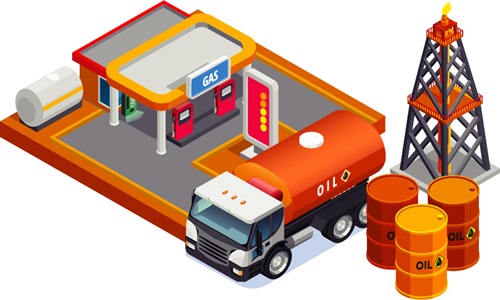 ExxonMobil, oil & gas production behemoth, has reportedly disclosed its plans to build a polypropylene production plant in Louisiana's Baton Rouge facility. As per trusted sources, this project is the company's largest capital development in the state.

Once the new unit is constructed, the production capacity of the polypropylene in the Gulf coast area would increase by 450,000 tons annually. Moreover, the company is planning to kick off construction this year with production estimated to commence by 2021. Upon commencement, the project is likely to create 65 permanent jobs in the region, while creating roughly 600 jobs during the construction phase, stated sources familiar with the development.

ExxonMobil stated that it has awarded the construction procurement and engineering contract to Baton Rouge-based companies Turner Industries Group LLC and Jacobs Engineering Group Inc. The company would continue its strategic investments along the Gulf Coast region since the global market's been witnessing high demand for chemical products and rise in the supply of feedstocks, claimed sources.

For the uninitiated, polypropylene is essential in various applications including manufacturing of lightweight automotive components which boost vehicle's fuel efficiency by reducing weight.

Furthermore, the company's integrated petrochemical operations in Baton Rouge include a refinery with a capacity of 502,000 barrel per day along with its chemical lubricants and polyethylene facilities.

Exxon Mobil had been making efforts to develop and construct manufacturing plants along the United States' Gulf Coast, including initial plans to invest $20 billion, reported authentic sources.

Included in the company's Gulf Coast expansion are a new packaging, distribution, and aviation lubricant facility in Baton Rouge along with chemical and refining developments at the company's Baytown and Beaumont facilities, Compelo reported.

Previously, in order to move ahead with the Gulf Coast Growth Ventures project, ExxonMobil formed a joint venture with SABIC, reported sources.