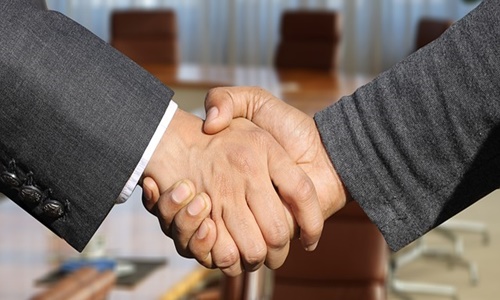 Extract Energy has reportedly unveiled a pilot project with leading telecommunications service provider, HCE (Hamilton Community Enterprises), to showcase new technology built to harvest a significant, untapped source of clean electricity.
Apparently, with Extract Energy's Heat Engine, excess hydrothermal energy from Hamilton's district heating and cooling plant will be transformed into grid-quality electricity.
Speaking on the latest development, Extract Energy CEO, Ibraheem Khan, mentioned that the firm is delighted to collaborate with intelligent city organization HCE as it knows the value of innovation and sustainability.
Khan added that this alliance would showcase how transformative technology can benefit in reducing carbon emissions whilst saving money.
Waste heat can be leveraged as a free source of energy. However, the temperature of most waste heat could be higher, hence harvesting it with the help of conventional technologies does not provide any advantages economically.
Subsequently, Extract Energy has created a solution that can turn that inefficiency into opportunity.
According to Jeffrey Cowan, President and CEO of HCE, the firm already uses breakthrough technologies to assist businesses and communities in the Greater Toronto and Hamilton Area (GTHA) to bolster their energy efficiency.
Jeffrey further stated that trialing Extract Energy's Heat Engine offers HCE an opportunity to further exhibit environmental leadership and help drive new low-carbon innovation.
Khan added that, ultimately, the firm aims to increase the energy from kilowatts to megawatts. Khan also highlighted that almost 65% of the world's energy is lost as waste heat currently.
It has also been reported that using such a massive energy source offers immense potential to reduce greenhouse gas emissions by millions of tons annually, along with the impact needed to address the climate crisis.
Moreover, the Heat Engine was established with support and funding from Sustainable Development Technology Canada, Breakthrough Energy Solutions Canada, the Ontario Centre of Innovation, and MaRS.
For the record, the company initiated a scaled-down version, which was tested in 2020 by Calgary's Last Spike Brewery.
Source credit - https://www.globenewswire.com/news-release/2022/11/09/2552586/0/en/New-Collaboration-Between-Extract-Energy-and-Hamilton-Community-Enterprises-Will-Harvest-Free-Energy.html