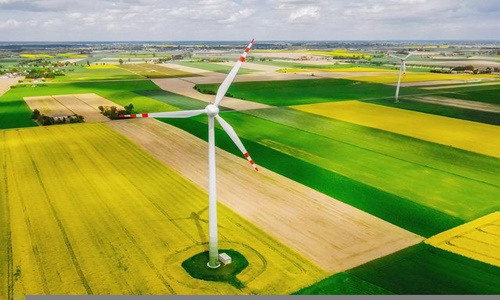 Brussels is reportedly set to lower its growth expectations even further and bring up its inflation forecast as the energy crisis caused by Russia's invasion of Ukraine takes its toll on the European Union (EU) economy.
According to a draft of the forecast by the European Commission, both the European Union and the eurozone are expected to grow by 2.7% this year, significantly below the earlier forecast of 4%. In 2023, growth is expected to be 2.3%.
Inflation is predicted to exceed 6% in both the EU as well as the euro area this year, with double-digit price increases in certain Central and Eastern European nations in 2022.
Inflation in the eurozone is expected to drop to 2.7% in 2023. However, the percentage remained higher than the European Central Bank's (ECB) target of 2%, highlighting the difficult balancing act policymakers confront in a climate of slow growth and rising prices.
Last week, ECB President, Christine Lagarde, indicated that she would support hiking the key interest rate in July, opening the path for the first hike in over a decade. Inflation is set to drop below the ECB's target next year, according to the commission.
Following Russia's war on Ukraine on February 24, energy costs have risen, and confidence has weakened.
Five rounds of sanctions have been imposed by EU member states, and they are now working to finalize a plan targeting the oil sector. Those approaches are still to be approved due to opposition from EU member states that rely heavily on Russian oil, particularly Hungary.
Under this situation, growth this year will be cut by 2.5% points to just 0.2%, while growth in 2023 will be cut by a percentage point. Inflation is expected to be three percentage points higher in 2022 and one percentage point higher in 2023 as compared to the baseline prediction.
Given the bleak outlook, the commission anticipates unemployment to continue declining in the aftermath of COVID-19. According to the draught predictions, the unemployment rate in the euro area will fall to 7.3% in 2022 from 7.7% last year, before rising to 7% in 2023.
Source credit: https://www.afr.com/world/europe/outlooks-for-eu-growth-and-inflation-worsen-as-energy-crisis-hits-20220516-p5aln2