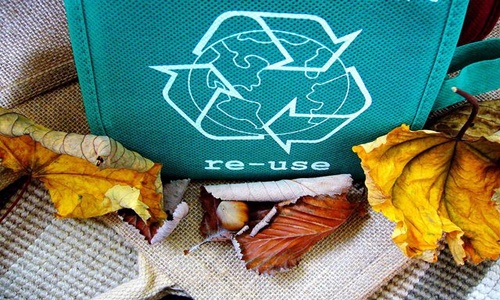 A new report released on Monday, April 25, 2022, has reportedly warned that Europe must act quickly to ensure supplies of critical metals that are needed for its green energy transition, adding that the bloc's best bet is to turn towards recycling more.
For the uninitiated, the 27 EU member states aim to be 'carbon neutral' by the end of 2050, effectively bringing its greenhouse gas emissions down to the point where the quantity produced is equivalent to the amount eliminated from the atmosphere. In addition, the bloc also aims to reduce its reliance on Russian oil, gas, and coal.
For this purpose, it is not only looking to reduce its energy usage, but also increase the quantity of energy produced locally from clean energy sources.
This includes developing electric batteries and vehicles, increasing the use of solar, wind, and hydrogen technologies, and building an infrastructure to distribute clean energy.
However, as per a study by KU Leuven university in Belgium, growing clean solutions will necessitate significant inputs of raw metals, with most of this, at least momentarily, likely to get imported.
According to research, the EU will require '35 times more lithium' than it does now, as well as 'seven to 26 times the total amount or difficult to find rare earth metals' to achieve 'net zero' CO2 emissions by 2050.
Copper, aluminum, silicon, cobalt, and nickel will all be in much higher demand as part of the energy shift.
According to the analysis, sponsored by the European association of metal manufacturers and recyclers, Eurometaux, Europe can be self-sufficient for 40% to 75% of its green energy metal demands by 2050 if it extensively invests in recycling facilities and reduces red tape now.
For the time being, most of these metals are imported into the EU, and the report warns that there is rising concern about the security of supply.
India and China, which depend on coal power to produce metals, are expected to dominate the world market for battery as well as rare earth metals. Currently, Russia is Europe's primary source of aluminum, copper, and nickel.
Europe will have to identify external suppliers with better environmental and human rights credentials if it is to accomplish its climate and social ambitions.
Source credit: https://www.straitstimes.com/world/europe/eu-needs-to-recycle-more-to-hit-green-energy-goals-report