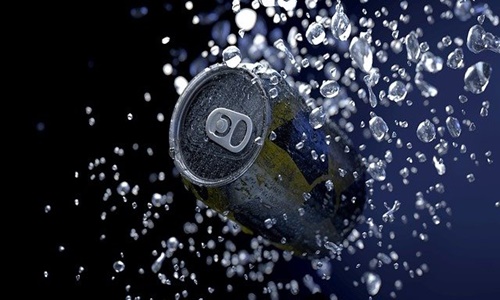 Coca-Cola Great Britain, the British arm of the renowned US-based beverage manufacturer, has reportedly announced its move to attached caps for all plastic bottles across its entirety of its drinking product range in an attempt to increase recycling and reduce litter.
Coca-Cola Great Britain's initiative, which the business hails at a first for a leading soft drinks brand, seeks to make it easier for customers to recycle the whole packaging.
In Scotland, 1.5-liter bottles of Fanta, Diet Coke, and Coca-Cola Zero Sugar will start reflecting the change this month, with the move expected to be implemented for all plastic bottles throughout all brands by the starting of 2024.
Despite the fact that all Coca-Cola bottles, including the caps, are 100 percent recyclable, the caps are frequently tossed and littered.
Jon Woods, general manager of Coca-Cola Great Britain, stated that this is a minor adjustment that is expected to have a great impact, making sure that no bottle caps are left behind when customers recycle the bottles.
Adam Herriott, from Wrap, the waste reduction organization, stated that it is a great initiative by Coca-Cola Great Britain, which supports the ongoing efforts of the UK Plastics Pact in striving to guarantee that as much plastic is recovered and recycled as possible.
Jo Churchill, minister of resources and waste, stated that more firms are finding inventive solutions to tackle dangerous plastic waste, and Coca-Cola's latest design will make it easier for customers to recycle and potentially reduce litter.
The initiative is the most recent in a string of measures undertaken by companies and retailers to decrease plastic pollution and increase recycling under the UK Plastics Pact.
A deposit refund system, which has been proposed since 2018, however, still continues to be postponed repeatedly.
While the government has pledged to implement the provision in 2023, a new consultation revealed that a scheme for England, Northern Ireland, and Wales would not be operational until late 2024.
Source credit: https://news.stv.tv/scotland/coca-cola-introduce-attached-caps-to-drinks-range-in-bid-to-boost-recycling-and-prevent-litter