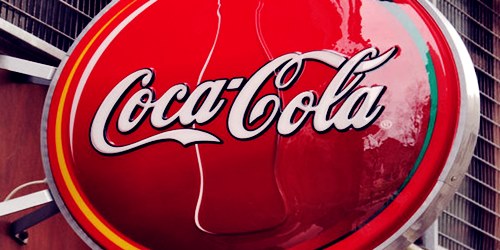 Coca-Cola is competing with Nestle and Kraft Heinz to acquire Horlicks, the malted drink brand from the UK based pharmaceutical company GlaxoSmithKline (GSK).

GSK announced in March that the company will carry out a review of the Horlicks brand. According to reliable sources, GSK and Coca-Cola had been discussing about a deal for acquisition. If the sale takes place, it is likely to include 72.5% stake of GlaxoSmithKline Consumer Healthcare, which is listed in India. Incidentally, GlaxoSmithKline Consumer Healthcare sells Horlicks in India and is estimated to be valued at £2.5 billion.

GSK CEO Emma Walmsley commented on the legacy of the malted health drink and said that it is an extraordinary brand that carries more than a century of history with it and is much loved especially in India. Horlicks was founded by two British brothers, James and William Horlick, in Chicago in 1873, making Horlicks a time-tested brand that has survived for 145 years. It came to India with Indian soldiers who had fought for the British in the First World War and at present, makes most of its sales in this country. Special formulation of the malted drink has been developed for children, breast feeding mothers, women and health conscious adults.

Coca-Cola has been attempting to offer healthier beverages in India other than soft drinks and acquiring Horlicks will be one of its moves in the same direction. The firm has resolved to invest $1.7 billion in India over the next five years as an effort to create a range of juice variants sourced from region specific fruits. Last year Coca-Cola India announced that it is aiming to make Thums Up into a $1 billion brand in India with the launch of Thums Up Charged, a new variant of the existent soft drink. The company will invest in launching new packs, boosting customer loyalty, expansion of distribution and increasing manufacturing capacity to reach the landmark by 2020.