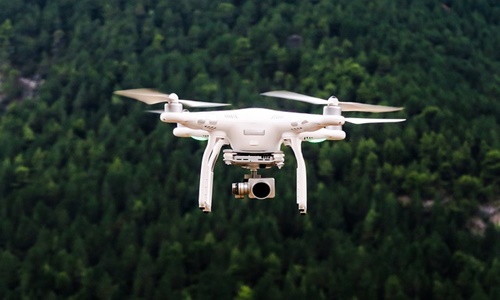 Geospatial equipment supplier and consulting organization for surveying, engineering, mining, agriculture, forestry, and construction professionals throughout Canada, CartoCanada, has reportedly become the latest supplier of GeoCue LiDAR mapping equipment and LP360 processing software.
Apparently, mdGroup is the parent company of GeoCue.
According to sources, CartoCanada is providing TrueView 3D Imaging Sensors, which are available immediately.
For the unversed, the TrueView solution delivers advanced drone LiDAR and photogrammetry solutions deployed in lightweight payloads. It also empowers oblique imagery, orthophotos, and fast, seamless generation of true 3D colorized point clouds from a single drone flight.
CartoCanada is empowered to sell the LP360 LiDAR as well as photogrammetry 3D point cloud software.
Reportedly, LP360 is an innovative desktop LIDAR software package that makes extracting data and producing deliverables in a user-friendly GIS environment simple.
Richard Andrews, President and CEO of CartoCanada, mentioned that after examining several solutions on the market, the firm decided that GeoCue would offer a combination of intuitive software workflows, innovative hardware, and, most precisely, responsive technical training, support, and service department.
Andrews stated that the firm's customers include mapping professionals, engineers, and surveyors, further hinting that their capability of completing jobs timely, on budget, and safely is important to their ROI.
The president highlighted that CartoCanada intends to fulfill the customer's ROI expectations, as GeoCue will accelerate that for the partners.
Andrews went on to say that software in the LiDAR world is crucial for managing expectations, and LP360 offers a unique pricing model and insightful, simple workflow to customers, further helping them to turn point cloud data into actionable data for all stakeholders.
Furthermore, CartoCanada consults with its client more than a supplier to ensure that they get the correct geospatial equipment as per their requirements. These assist them in increasing the project's productivity, safety, and highly accurate deliverables.
The team can complete the task effectively when they have the right tool.
Source credit - https://www.globenewswire.com/news-release/2022/11/21/2559807/0/en/CartoCanada-Partners-with-GeoCue-to-Distribute-Drone-LiDAR-Equipment-and-Software-in-Canada.html?f=22&fvtc=5&fvtv=32464777