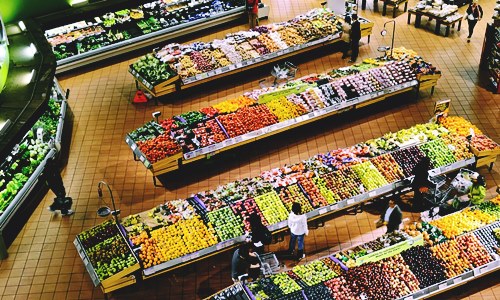 The Camden headquartered Campbell Soup Company has reportedly announced plans to sell its international and fresh food businesses. Sources claim that the company is now struggling to regain its financial stance and redirect its focus on its proprietary packed foods domain.

As per Keith McLoughlin, interim CEO of Campbell, the board concluded that the best path forward is to focus on two businesses in the North American market. He also stated that the board narrowed down a list of options, including the optimization of the portfolio, splitting the company, divesting businesses and pursuing a sale. McLoughlin further added that they have been too dependent on mergers and acquisitions to shape their business strategy.

Executives at Campbell revealed the company was trying to undertake too many initiatives at once and that its decision to get into fresh food market had been blatantly unnecessary, since they had very little experience and reputation.

Reliable sources claim that Campbell's sales of Bolthouse Farms, Arnotts and Kelsen could help the company to pay down the debt caused by the $6.1 billion acquisition of Snyders-Lance, the second largest salty snack maker of the United States.

Kraft Heinz, formed by the merger of Kraft Foods and Heinz, has been viewed as a logical buyer of Campbell. However, Warren Buffet, CEO, Berkshire Hathaway, put a rest to the speculations, claiming that it is very tough to offer a premium for a packaged food company.

As per to industry experts, the companys high leverage ratio was seen as an issue by Moodys Investors Service and it doubted company's capability to pay down that debt since Campbells bonds were on review for a possible downgrade in May.

For the record, Campbell recorded an operating loss of $7 million this quarter, which was $1 million less compared to the previous year.