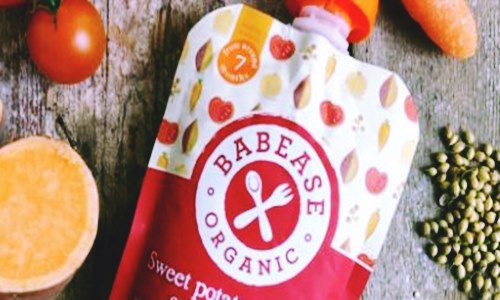 Baby food manufacturer Babease has reportedly garnered an investment of £1m as it looks to fund its production growth. For the record, the organic baby food brand was founded in 2016 when chef Tom Redwood saw how much ready-made baby food lacked variety in taste and any real imagination.

A range of Babease foods is supplied to retail chains like Tesco, Booths, and Boots, and online retailers including Ocado and Amazon.

The food start-up approached Bibby Financial Services (BFS) after saving funds to acquire Brecon Foods in 2016. It planned on using the funds to boost production to cater to the growing demands from high street retailers.

Teaming up with the corporate team at BFS has enabled us to level up the brand's business development, said Tom Redwood, director, and founder at Babease. Being a business specializing in baby food, it is the brand's key responsibility to direct time and resources to develop the very best products, he further stated.

Redwood went on to say that BFS's support helps the firm realize its objective to become UK's favorite baby food manufacturer. Incidentally, the firm works closely with farmers who are well acquainted and trustable and develop products in Babease's own factory.

Dan Burton, head of corporate sales at BFS told sources that Tom and his team are very passionate about the brand and its products and have proven their ability to produce high-quality products that are gaining attention from major retailers.

Burton further exclaimed his admiration by addressing how the business has grown within two years – from developing a new range of products to marketing, establishing production facilities and delivering orders. BFS is thrilled to back a dynamic brand like Babease and help the business turn years of hard work into high street sales, he said.

Burton also added that a new business aspiring to be a high-end supplier, the financial firm was impressed with the brand's commitment towards its product strategy. He affirms that the funding provided by the firm will enable Babease to fulfill the demand for a high-quality product.