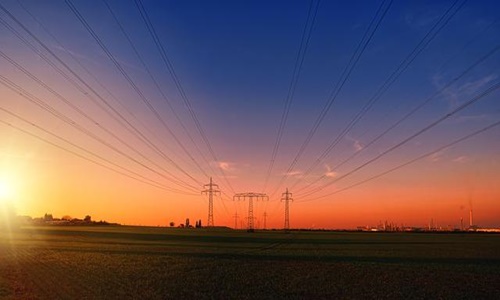 The Australian Energy Market Operator (AEMO) has reportedly taken the unprecedented step of halting the power spot market over eastern Australia in the midst of a series of coal-fired plant outages.
Despite the notable step, the AEMO warned that power supplies remained short and advised citizens in New South Wales (NSW), the largest and most populated state in the country, to conserve electricity, the first-ever formal request after the nation's energy crisis began in May.
The drastic move happened after the operator capped wholesale prices, as needed when they crossed a certain threshold, prompting some power generators to stop supplying power since the capped price of $209/MWh was insufficient to recoup their costs.
To avoid blackouts in two states, Queensland and NSW, the market operator ordered generators to contribute 5 gigawatts (GW) of electricity, which they had supplied to the market on Tuesday.
During the market suspension, AEMO claimed it will determine prices and compensate generators for their expenses.
Daniel Westerman, AEMO chief executive, stated that the scenario in recent days has caused challenges to the whole energy business. Halting the market will make operations easier at the time of severe outages throughout the energy supply chain.
Mr. Westerman stated that looking at the price caps, unforeseen outages, as well as coal and gas supply issues, it was natural that generators had held back output but having to command generators to produce supply had made it difficult to continue the normal market operations.
The AEMO would have clear insights about which generators are available and when in a timely and efficient manner if it took control of the market, allowing it to ensure consistent supply.
For the record, the market, which regularly trades in five-minute intervals, was halted recently.
AGL Energy as well as Origin Energy, Australia's two largest power suppliers, stated that they were working in parallel with the market operator to sustain consistent supply.
Source credit: https://www.reuters.com/markets/commodities/australia-power-market-halted-dramatic-move-avert-blackouts-2022-06-15/