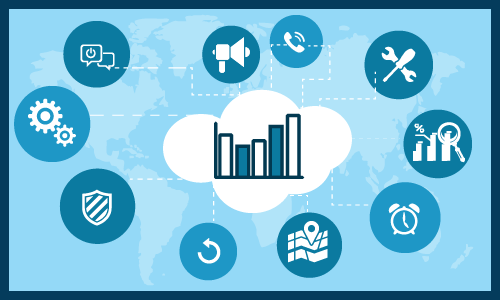 Earplugs are witnessing rising adoption in mining, construction, and manufacturing industries as well as in sleeping and music applications. Foam is anticipated to be the most preferred choice of earplug material given to its low cost, ease of availability, and high comfort level from slow recovery foam.
Earplugs made of silicone find robust adoption in musical concerts, swimming, and sleeping for noise reduction. They protect the ears from dust and cold. These earplugs also offer noise attenuation, water protection while swimming or sleeping, and hearing protection. The silicone earplug market could hold above 10% share in the upcoming years.
Get a Sample Report: https://www.gminsights.com/request-sample/detail/354
Considering increasing application, firms operating in the earplugs market are creating new products. For instance, in 2018, key industry player, Honeywell released its latest earplug dispenser for commercial and industrial use to provide better hearing protection to workers. Based on such developments, Global Market Insights, Inc., estimates that the earplugs market is likely to surpass USD 1.35 billion by 2027.
The travel application segment is experiencing a huge demand for earplugs owing to robust growth in the tourism sector. Most often, traveling is noisy due to the sounds of jet engines, loud music, or crowds on the subway. Travelers use earplugs to protect themselves from constant pressure changes, endless noise, pain, and also for sleeping while traveling in airplanes and at airports.
Based on end-use, the construction segment is projected to record over 6.5% growth given to a large number of people using earplugs while working with sound generating machines such as drillers, generators, jackhammers, and compressors. Frequent exposure to these machine sounds may cause gradual hearing loss, hence further boosting product demand. Meanwhile, the forestry segment is likely to hold considerable share on account of rising earplugs usage. Forestry workers are required to operate heavy machinery like chainsaws, skidders, loaders, and tractors which produce noise above 90 dB, which can lead to loss of hearing.
The Europe earplugs market is likely to hold over two-fifth of industry share owing to high adoption of earplugs in the manufacturing sector as an equipment for noise reduction. Earplugs are also widely used in the construction and mining sectors owing to their ability to lower the NRR and better effectiveness than earmuffs.
Request for Sample Report: https://www.gminsights.com/roc/354
On a global scale, some companies in the earplugs market are Uvex Group, 3M, Radians Custom, Etymotic Research, Inc., Hearos, Living Stones Biz, Honeywell International Inc., Speedo International Limited, Allens Industrial Products, Noise Busters Direct, and OHROPAX, among others. These firms are working on various business strategies such as new product innovations and launches. In 2017, Uvex Group released its innovative, top-class earplugs meant for individual hearing protection, having both safety features as well as ergonomic characteristics.
Read More:
The Flexible Packaging Market slated to exceed USD 390 billion by 2028
The Metal Alloys Market slated to attain USD 466 billion by 2030
The Polypropylene Fiber Market is slated to exceed $7 billion by 2027
Acoustic Diaphragm Market is likely to exceed $24.1 billion by 2026
The Molded Pulp Packaging Market would exceed USD 4.8 billion by 2028