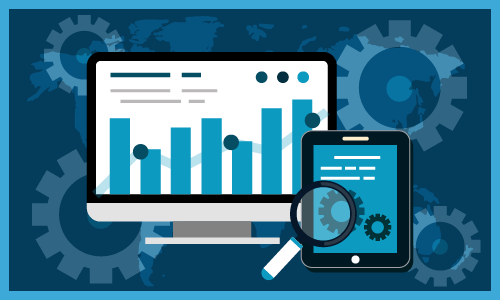 According to a new research report, global recycled lead market will breach the US$19 billion mark by 2026. From various recycling materials, recycled lead is recognized among the most effective and favored materials due to its high recycling rate. The rising trend of minimizing hazardous solid electrical, industrial, and electronic waste has influenced the governments around the globe to emphasize increasing the recycling of these scrap.
The hazardous effects of lead mining on the environment along with depleting lead ore resources will drive the secondary or recycled materials market growth in the next few years.
Request for Sample Report: https://www.gminsights.com/request-sample/detail/4579
Restructuring LABs recycling and applications in manufacturing
The primary product of lead recycling, soft or pure lead is vastly used in the manufacturing of lead-acid batteries (LAB). Lead oxide, which is used to produce lead for new parts, grids, anticorrosive pigments, compounds, and lead ammunition is another byproduct of lead recycling. The manufacturer emphasis on increasing restructuring LABs recycling will propel the demand for recycled lead in the coming years.
The applications of secondary lead apart from being majorly utilized in the production of radiation shielding, rolls, and extruded products is that they are also used as minor applicants in the manufacturing of paints and coatings. Though on account of its toxic nature, lead-based paints are not used for commercial and residential infrastructure developments.
Limitation in applications and usage in solar energy systems
In Europe, the lead-based paints and coating applications are limited to the maintenance and restoration of historical buildings and works of art. Apart from this, lead-based pigment and paints are vastly used for industrial applications. Due to its toxicity that is harmful to human health, the leading manufacturers are making efforts in a view to replace these paints with non-lead-based pigment.
To fulfill the rising demand for renewable energy systems across the globe, secondary lead-based batteries are increasingly used as stationary sources of energy. While LABs usage is growing in the wind and solar energy systems in developing countries like India, South Africa, Nigeria, and Malaysia, on the other hand, LABs is being vastly used for household solar energy systems in the developed countries.
Led battery recycling and electronic applications in APAC
The recycled lead industry will experience considerable growth in countries such as India, Malaysia, and China, in the Asia Pacific. The lead-tin alloy wire solders have widespread applications in the electronic segment and are expected to maintain a sustainable regional market environment in the next few years.
Request for Customization: https://www.gminsights.com/roc/4579
In the Middle East, Latin America, and Africa, the industry will witness significant growth in these regions. While Europe and the U.S. vastly recycle lead batteries, in Africa, the lead recycling sector will grow at a considerable rate. In the larger section of these geographical regions that still practice informal lead recycling processes could be led to severe medical conditions on humans and impact the environmental factors, implying the need for recycling.
Read More:
Acoustic Diaphragm Market is likely to exceed $24.1 billion by 2026
The Metal Alloys Market slated to attain USD 466 billion by 2030
North America Laminating Adhesives Market is slated to reach $640 million by 2026
The Molded Pulp Packaging Market would exceed USD 4.8 billion by 2028
The Plastic Compounding Market slated to surpass $63.2 billion by 2028