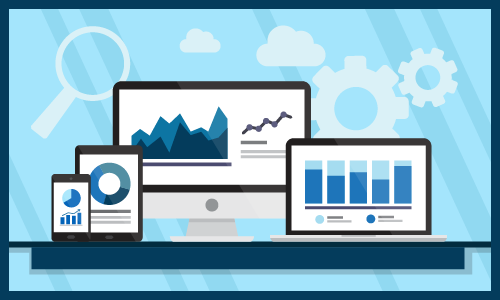 According to the latest research conducted by Global Market Insights Inc., plastic compounding market size is projected to exceed USD 63.2 billion by 2028. The rising number of acquisition and merger initiatives by leading industry participants are poised to impel plastic compounding market trends over the forthcoming years. Considering an instance, in August 2021, Nautic Partners acquired Aurora Plastics LLC. The move set the stage for the next phase of growth and innovation for Aurora. The company's commitment to polymer compounding helped in serving customers better with greater resources for service excellence and product development.
An upsurge in similar advancements is estimated to impel the business expansion over the ensuing years.
Some of the leading companies in the industry comprise RTP Company, LyondellBasell, Solvay SA, Dow Chemicals Company, BASF SE, and others.
Request for Sample Report: https://www.gminsights.com/request-sample/detail/1533
Rising number of capacity expansion initiatives in the Asia Pacific
The Asia Pacific market is estimated to account for around 46.2% of the overall industry share by 2028. The upsurge can be attributed to an increase in capacity expansion initiatives by regional players. Considering an instance, in February 2022, BASF announced plans for the expansion of the production capacity of its Ultradur polybutylene terephthalate (PBT) and Ultramid polyamide (PA) solutions by 5,000 metric tons every year.
The products find usage in consumer goods, industrial products, electrical & electronics sector, and automotive applications.
Escalating number of facilities in Europe to bolster the regional market demand
Europe plastic compounding market is anticipated to register substantial growth through 2028. The rise can be credited to an escalation in the adoption of various steps by major industry contenders. Citing an example, in July 2021, Benvic announced its acquisition of compounding units owned by Celanese in Italy.
The step expanded the company's presence in Ferrara, reinforcing its portfolio outside the PVC-based engineering polymer compounding sector. The company will continue its investment in the Ferrara Marconi site for expanding it into one of the largest compound production sites situated in Italy.
Commencement of polypropylene compounding line
Major plastic compounding companies are focusing on the commencement of polypropylene compounding lines for driving industry growth over the forthcoming years. Citing an instance, in October 2021, Sabic began its new polypropylene (PP) compounding line in Belgium. The line signified an addition to the company's existing capacity for polypropylene compounds and would deploy raw materials from Sabic's PP plants in Germany and the Netherlands.
Request for Customization: https://www.gminsights.com/roc/1533
Similar initiatives are touted to impel plastic compounding market outlook over the ensuing years. Furthermore, several industry players are undertaking a series of research initiatives and participating in trade conferences for enhancing business prospects. Some of the additional steps include partnership agreements, collaborations, and others.
Read More:
The Flexible Packaging Market slated to exceed USD 390 billion by 2028
The Metal Alloys Market slated to attain USD 466 billion by 2030
The Polypropylene Fiber Market is slated to exceed $7 billion by 2027
Acoustic Diaphragm Market is likely to exceed $24.1 billion by 2026
The Molded Pulp Packaging Market would exceed USD 4.8 billion by 2028