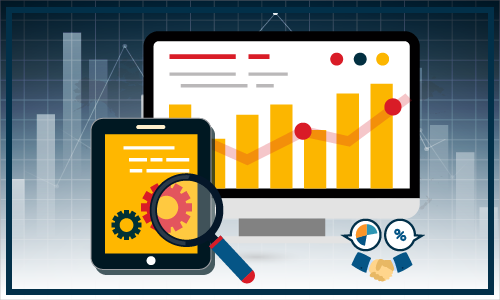 Increasing application of metal coil lamination in fabricating a wide range of end-use products including home appliances, construction equipment, electronics, home furniture, and several other products is driving global metal coil lamination industry growth. The laminated metal coil is a flat-rolled metal lamination product that is used to manufacture components.
It is used in construction (roofing products, garage doors, and insulated wall panels), appliances (microwaves, dishwashers, washing machines, freezers, refrigerators, and fume hoods), mobiles, furniture, walls, door panels, and others.
Get a PDF Sample Report: https://www.gminsights.com/request-sample/detail/4551
Global metal coil lamination market size is estimated to surpass US$5 billion by 2026, according to an analysis report issued by the Global Market Insights, Inc. Mentioned below are some trending factors propelling the need for metal coil lamination in different applications.
Growing preference for branded laminates
Metal coil lamination is becoming highly popular among vehicle owners as its application in vehicle interior and exterior enhances the aesthetics and durability of metallic paint. Consumer today highly prefer superior quality branded lamination films to enhance the overall appearance of the vehicle. Consumers are also opting for lightweight laminated solutions to improve vehicle fuel efficiency.
Leading automotive interior industry players such as 3m and Adhetec are introducing high-end lamination films for enhanced surface protection and improved component appearance. Growing demand for branded and high-quality metal coil laminates is supporting the overall industry growth.
Demand for metal as well as polymer films
The metal coil lamination based on lamination type is categorized into metal to metal and metal to polymer lamination. Polymer-based films are widely used in metal construction and in the packaging of food in the food & beverage industry. These films are made up of a layer of base film such as vinyl, polypropylene, and polyester which uses an adhesive to bond with a metal coil.
There are various kinds of metal laminates available that offer different properties for different applications. These include nickel, tin, and zinc, among others. Decorative metal and functional steel laminates are widely used to enhance the durability, texture, and appearance of substrates.
Robust demand across key industry verticals
The metal coil lamination has a wide range of applications in numerous industries including appliance, automotive, and metal construction. As the product is moldable, builders and architects find the product extremely useful for meeting the design requirements for residential and commercial installations.
Their weather resistance property and availability of different shades and textures make laminated metal coils a highly preferred material in all kinds of applications.
Rising preference for smart lamination in Europe and North America
Europe metal coil lamination industry is likely to flourish in the coming years, with escalating demand for multifunctional and smart laminations across the expanding construction industry. In addition, growth of the automotive sector backed by supportive government norms will create a favorable outlook for regional players.
North America metal coil lamination industry held more than 11.5% share in the global market in 2019. The regional industry expansion is majorly attributed to the growing restructuring and remodeling activities. According to Reuters, about US$339 billion were spent on home remodeling by the homeowners in the first quarter of 2019. Increased spending on home refurbishments is likely to fuel the demand for metal laminates in the coming years.
Request for Customization: https://www.gminsights.com/roc/4551
Laminated sheets offer exceptional UV-protection and polishable surface, which make it highly usable in garage doors. For the lamination of garage doors, polymer films are mostly used due to their availability in various designs, textures, patterns, and metallic colors. The rising trend of deploying designer doors is driving the product demand, which will complement global metal coil lamination market outlook in the future.
Read More:
The Flexible Packaging Market slated to exceed USD 390 billion by 2028
The Alcohol Packaging Market is slated to exceed $75 billion in revenue by 2028
Nitrile Butadiene Rubber Powder Market to cross $600mn by 2024
The Polypropylene Fiber Market is slated to exceed $7 billion by 2027
The Molded Pulp Packaging Market would exceed USD 4.8 billion by 2028