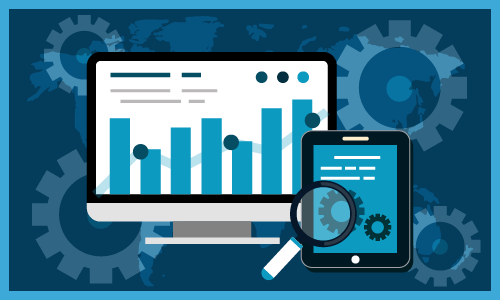 The industrial safety gloves market is estimated to procure steady growth driven by rising concern regarding financial cost incurred in medical expenses and lost production time throughout the chemical, construction, oil & gas and automotive sectors. Several industries are adopting safety assessment programs to lessen the financial strain posed by wrist and hand injuries.
An increase in the number of workplace accidents has led regulatory bodies such as EU and OSHA to put forth strict regulations and norms to ensure workplace protection standards. These regulations are meant to protect workers from thermal, mechanical and electrical hazards. According to a study, in 2017, over 180,000 U.S workers sustained lost-time hand injury. New updated standards have also been laid down by the EU and the ANSI to meet ergonomic design demands, enabling standardization for determining cut levels and offer a clearer way to identify the actual cut resistance of gloves.
Request for Sample Report: https://www.gminsights.com/request-sample/detail/771
Driven by these norms, industrial safety gloves manufacturers are developing new, advanced products that satiate needed requirements. For instance, in 2018, leading safety gloves producer, Arco Limited launched its latest and most comprehensive range of cut protection safety gloves for workers.
Industrial safety gloves manufacturers are also rolling out products that render improved thermal, chemical & liquid, mechanical protection. A research report published by Global Market Insights, Inc., suggests that the industrial safety gloves market in the chemical & liquid protection segment could grow over 7% by 2025. These gloves have an assortment of applications such as offering protection against hydraulic fluids and acids. They also pose beneficial properties such as oil & water resistance, anti-impact resistance, enhanced grip for offering protection in cold weather. Given to such features, these gloves are proven to be well-suited for different task areas like oil rig & platform, pipelines and oil haulers.
In terms of material, the market is categorized into polyethylene gloves, nitrile gloves, vinyl gloves, natural rubber gloves and neoprene gloves. Out of these, the natural rubber gloves segment is likely to witness a CAGR of more than 6.5% credited to extensive usage of these gloves in protection against chemical and liquids. Natural rubber is mixed with other components to create gloves which protect against accidents caused by cuts. It is ideal for industrial purposes like fabrication, glass & window, manufacturing, processing & recycling, aerospace, HVAC, and metal stamping.
In the oil & gas sector, the industrial safety gloves market is anticipated to register a CAGR of above 6.3% until 2025. Continuing efforts are being made by manufacturers to enhance the standards of gloves for the most commonly occurring and serious oil & gas injuries such as cut, crushing, pinching and puncture hazards. Rising cases of injuries from arch flash incidents are fueling the demand for back of hand protection and arch flash protection gloves that have a superior grip in oily environment.
Request for Customization: https://www.gminsights.com/roc/771
On a global scale, the industrial safety gloves market comprises of companies such as Honeywell International Inc., Ejendals AB, Acme, Hartalega Holdings Berhad, Ansell Limited, Arco Limited, Blaklader B.V., and Atlas Safety Products. These firms are working on several business strategies such as new product development, mergers & acquisitions, technological innovations and collaborations to improve their market position.
Read More:
The Flexible Packaging Market slated to exceed USD 390 billion by 2028
The Alcohol Packaging Market is slated to exceed $75 billion in revenue by 2028
Nitrile Butadiene Rubber Powder Market to cross $600mn by 2024
The Polypropylene Fiber Market is slated to exceed $7 billion by 2027
The Molded Pulp Packaging Market would exceed USD 4.8 billion by 2028