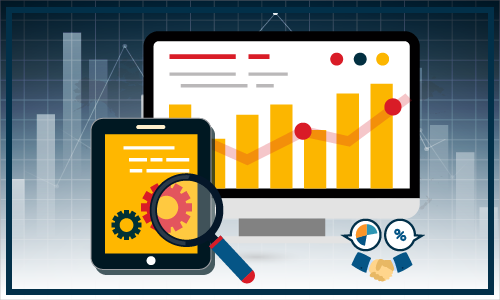 "Global flexible packaging industry size is projected to surpass $390 billion by 2028, as per a Global Market Insights Inc. report"
Flexible packaging is rapidly emerging as a more efficient alternative to conventional rigid packaging solutions, due to lower costs and environment-friendly properties. This burgeoning popularity is especially evident in emerging nations, which are observing a significant recovery in sales of consumer goods as the effects of the COVID-19 pandemic gradually wane.
According to data from Bizom, total sales of consumer goods surged by 46% in India, supported by higher sales of packaged foods and other commodities, in the third quarter of 2021. Another key growth driver of the flexible packaging market is the increasing delivery of grants to support meat processing businesses.
Request for Sample Report: https://www.gminsights.com/request-sample/detail/1145
To cite an instance, in February 2022, the U.S. Department of Agriculture announced up to $215 million in grants to expand poultry and meat processing options. Initiatives to strengthen food supply chains and generate economic opportunities such as these could subsequently proliferate the demand for flexible food packaging solutions.
Growing preference for eco-friendly packaging materials
In the current scenario, a dramatic increase in demand for sustainable packaging is being witnessed worldwide. This factor could give rise to the production of flexible packaging pouches made of papers and other sustainable materials. Based on a Global Market Insights Inc. report, the flexible packaging industry from the paper segment will be valued at over $10 billion by 2028.
Moreover, the number of consumers hailing this packaging type a vital part of their shopping experience has been skyrocketing over the years. According to a Drapers report, over 73% of UK consumers showed a preference for cardboard or paper packaging when considering the sustainability levels of brands. Also, 49% indicated a willingness to pay more for both sustainable delivery and packaging. These factors could result in a heightened demand for flexible packaging made of sustainable materials.
With the rising preference for recyclable packaging and the growing number of eco-conscious consumers, paper-based packaging is also gaining traction to provide convenient storage and allow for functional packaging. In the UK, nearly 66% of consumers consider recyclability as a key factor in choosing a packaging material, which is creating a strong business outlook for paper-based flexible packaging manufacturers.
Increasing investment in food processing to drive development of sustainable packaging solutions in India
In Asian countries, food processing businesses have been witnessing a major upsurge, driven by financial incentives and other marketing assistance. For example, in October 2021, the government of Uttar Pradesh, India attracted investment worth over $634.5 million in the food processing sector from several international and national companies. Initiatives like these could amplify the productivity of the flexible packaging market.
India has been gaining momentum as a hub for the development of sustainable packaging in recent years, with a keen focus on the production of biodegradable packaging materials that are well suited for food packaging applications, whilst being compliant with the sustainability needs of the packaging sector. To that end, in July 2021, India's DRDO (Defence Research and Development Organisation), in collaboration with Ecolastic and Acharya Nagarjuna University, introduced a new range of eco-friendly packaging solutions, based on food-grade, biodegradable, plant-based materials, as sustainable alternatives to single-use plastic bags.
Request for Customization: https://www.gminsights.com/roc/1145
To sum up, flexible packaging has become a cost-effective alternative to conventional, rigid packaging. With more businesses and consumers seeking sustainable product packaging, the use of recyclable materials like paper is gaining momentum. These factors, alongside the rapid rise of online sales, could elevate the demand for packed goods, positioning flexible packaging as a profitable option for the packaging needs of an evolving industrial ecosystem.
Read More:
Acoustic Diaphragm Market is likely to exceed $24.1 billion by 2026
The Metal Alloys Market slated to attain USD 466 billion by 2030
North America Laminating Adhesives Market is slated to reach $640 million by 2026
The Molded Pulp Packaging Market would exceed USD 4.8 billion by 2028
The Plastic Compounding Market slated to surpass $63.2 billion by 2028