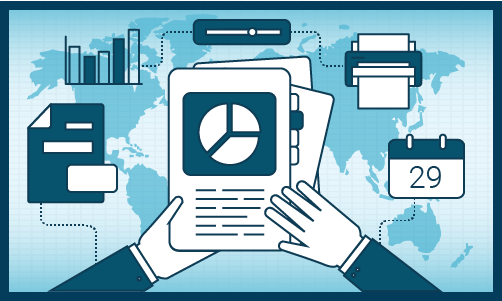 Electronic thermal management materials (ETMMs) are used to control temperature generated by various electronics and circuitries. Modern electronics and technologies operate through numerous electrical devices that generate a significant amount of heat. With the introduction of sophisticated technologies such as artificial intelligence (AI), the Internet of Things (IoT), and others along with the advancement of electronic equipment, the demand for effective thermal management solutions is increasing day by day.
The increased demand for consumer electronics in recent years has also augmented applications of ETMMs in the electronics sector. For instance, the Consumer Electronics Association had forecasted the global annual consumer electronic sales at US$2.9 trillion for 2020.
Request for Sample Report: https://www.gminsights.com/request-sample/detail/3780
Automotive and telecommunication sectors along with data center greatly rely on thermal management systems to control excessive heat and prevent premature failure. Escalating demand for ETMMs from these sectors is predicted to bring significant growth opportunities to the industry. Global electronic thermal management materials market is estimated to surpass US$8.7 billion by 2026, cites the recent report by Global Market Insights, Inc.
Described below are some key factors driving ETMM demand across various industries.
Robust demand in the automotive industry
The growing incorporation of ETMM in automotive industry is expected to generate considerable revenue in the coming years. The product's integration in automobiles enhances their safety, reliability, fuel efficiency, and performance to a large extent. Owing to these benefits along with stringent environmental regulations to reduce fuel consumption, the growing applications of electronic thermal management materials in automobiles are expected to augment industry progression.
On the other hand, high prices and fluctuating manufacturing cost of the product which is affecting various end-user industries such as telecommunication, electronics, and others, could also hamper the overall ETMM demand.
Vast product applications
Based on product, the electronic thermal management materials industry is segmented into conductive paste, gap fillers, and phase change materials. The conductive paste segment is slated to generate maximum revenue in the coming years. Gap filers held a market share of more than 20% in the overall industry in 2018 and are poised to grow furthermore by 2026. Gap fliers are widely used in consumer electronics, microwave radio controllers, remotes, phones, routers, and others.
Phase change materials (PCM) is another important component of ETMMs, which has a wide application range in the automotive and electronics sector. PCM is further sub-categorized into paraffin and salt hydrates. Among them, paraffin PCMs possesses high latent heat and are used in automotive electronics.
Soaring demand across telecommunication sector
The substantial application range of ETMMs in the telecommunication sector is expected to bring exponential growth in the industry. Thermal management materials (TMM) are utilized in telecommunication cabinets to avoid excessive heat generated by electronic components like phone switches, transmitters, receivers, and optical fiber cables. With the emergence of 5G wireless network technologies, the demand for effective thermal management solutions is expected to escalate in the coming years.
Asia Pacific to emerge as a lucrative hub
Asia Pacific electronic thermal management materials industry is predicted to hold the largest share in the global market. The flourishing end-use industry in countries like India, China, South Korea, and Japan is the major determinant augmenting industry expansion in the region. Booming sales of electronics and appliances in the South East Asian nations due to growing per capita income is further complementing the regional industry landscape.
Request for Customization: https://www.gminsights.com/roc/3780
Prominent companies operating in the industry are emphasizing on strategies such as mergers, agreements, and investment in R&D activities to attain a competitive advantage in the global market. For instance, European Thermodynamics Ltd is engaged in supply agreements for easy availability of products. On the other hand, Lord corporation is focusing on collaborations to uplift their production of thermal designs.
Read More:
The Flexible Packaging Market slated to exceed USD 390 billion by 2028
The Metal Alloys Market slated to attain USD 466 billion by 2030
The Polypropylene Fiber Market is slated to exceed $7 billion by 2027
Acoustic Diaphragm Market is likely to exceed $24.1 billion by 2026
The Molded Pulp Packaging Market would exceed USD 4.8 billion by 2028