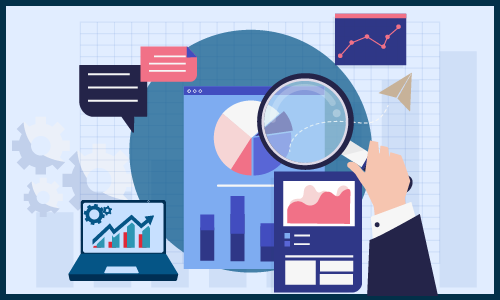 A rise in research initiatives by leading industry players is poised to generate favorable growth opportunities for coated steel market contenders over the coming years. An instance of the same is Posco, which in November 2021, announced plans for investing 1 trillion won by 2025 to quadruple its capacity for the production of electrical steel sheets used for making EV traction motors. The new unit will enhance Posco's capacity to generate electrical steel for traction motors to 400,000 tons.
Such developments are expected to drive global coated steel market, which is anticipated to surpass USD 65 billion by 2027, according to Global Market Insights Inc. Some of the major industry players comprise POSCO, ArcelorMittal, Tata Steel, Severstal, Nippon Steel Corporation, Voestalpine AG, Essar Steel, Kobe Steel Ltd., JSW, and others. These companies are focusing on the adoption of various initiatives such as mergers and acquisitions for the consolidation of their position in the market.
Request for Sample Report: https://www.gminsights.com/request-sample/detail/5133
Europe records an upsurge in partnership agreements
Europe accounted for nearly 45% of the overall coated steel market share in 2020. The regional industry is expected to register considerable growth on account of an increase in collaborative agreements. Citing an example, Germany's ThyssenKrupp Steel Europe and Japan's JFE Steel Corporation jointly rolled out a new 980 and 1180MPa class high-strength steel for the purpose of cold forming.
The products provide higher ductility and yield strength, further contributing to the weight reduction of the automobile body frame. An increase in similar advancements is expected to proliferate the demand for steel coating for enabling the development of superior products.
Rising establishment of color coated steel facilities
The industry has recorded an upsurge in the establishment of color-coated steel facilities. Considering an instance, in October 2021, JSW Steel planned to set up a modern color-coated steel manufacturing unit with a capacity of 120,000 tons per annum in tandem with special lines for the production of steel doors and steel sandwich panels for the Indian territories of Jammu and Kashmir. In addition to offering employment opportunities, the unit will provide a range of benefits to local businesses.
An upsurge in such steps by leading coated steel manufacturers is expected to drive business growth over 2021-2027.
Launch of galvanizing lines
Various companies are depicting a keen interest in the launch of galvanizing lines for the rollout of superior products. One such instance is the ANDRITZ one-of-a-kind galvanizing line. As claimed by the company, it generates high-strength coated solutions for the automotive industry and has a capacity of 500,000 t/y.
The company engineered the mechanical equipment, supplying automation and electrical equipment and providing on-site commissioning and installation services. Such initiatives are expected to drive industry expansion over the forthcoming years.
Request for Customization: https://www.gminsights.com/roc/5133
Way Ahead
To sum up, increasing developments in the construction sector are expected to provide a range of opportunities for coated steel market expansion. This is because electrogalvanized and hot-dip galvanized solutions are used as sheets, rods, and bars in the field of infrastructure development. Increasing renovation activities coupled with an upsurge in residential and commercial projects are expected to impel the demand for coated steel sheets over the ensuing years.
Read More:
The Flexible Packaging Market slated to exceed USD 390 billion by 2028
The Alcohol Packaging Market is slated to exceed $75 billion in revenue by 2028
Nitrile Butadiene Rubber Powder Market to cross $600mn by 2024
The Polypropylene Fiber Market is slated to exceed $7 billion by 2027
The Molded Pulp Packaging Market would exceed USD 4.8 billion by 2028