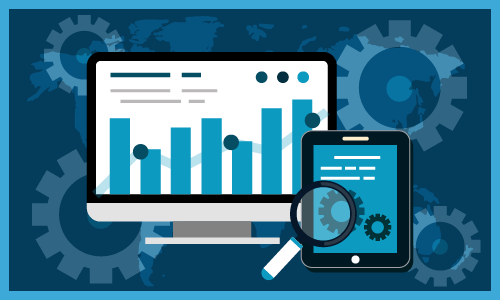 Derived from fungi, plants, insects, and cell culture, alternative protein is rapidly emerging as a sustainable and reliable protein source over conventional animal-based products. The alternative protein technology is also playing a critical role in mitigating environmental issues across the agricultural sector, which accounted for 10% of the greenhouse gas emission in the United States in 2019, as per estimations from the Environment Protection Agency.
With climate change impacts at an all-time high, the gradual consumer shift towards sustainable food options will likely gain momentum worldwide and consequently generate opportunities for alternative protein market expansion.
Request for a sample copy of this report @ https://www.gminsights.com/request-sample/detail/5289
In addition, the vegan population is expanding at a rapid pace worldwide, which could serve as a contributory factor to the burgeoning demand for high-protein meat alternatives. Based on data from the Good Food Institute, plant-based foods sales increased 3 times faster than the overall food sales in 2021, asserting a positive influence on the business of global producers of vegan protein alternatives.
To cater to the increasing number of consumers opting for plant-based diets, leading food technology companies are undertaking strategic initiatives, including product innovations.
Listed below are 4 such strategies providing a boost to the growth of alternative protein brands:
Givaudan's Protein Hub to produce alternative proteins in Switzerland
Over recent years, there has been a constant shift towards a vegan diet among consumers for both health and ethical reasons. In line with this, sustainable product manufacturers are accelerating innovations in products such as protein alternatives to shape the future of food.
For instance, in September 2021, Givaudan launched Protein Hub at its Zurich Innovation Center in Switzerland. Equipped with a pilot plant and a state-of-the-art development kitchen, the new hub was launched as an integral part of the company's global protein innovation network to help accelerate the production of alternative proteins.
Novolutions' Just Dig In! brand to offer alternative meat snacks
New brands are continuing to enter the smart protein or alternative protein sector, with developing nations demonstrating a strong propensity for participation. A notable example is the entry of India-based Novolutions into the plant-based protein space with its Just Dig In! brand in May 2022.
This brand was developed to include a range of alternative meat snacks. It was also aimed at collaborating with numerous retail food chains interested in stocking the Indian Chinese fusion snack range, among other distribution network expansion strategies. Initiatives like these could boost awareness about the merits of protein alternatives to meat and in turn, create a favorable growth environment for regional developers of alternative meat snacks.
Roquette's rice protein range for vegetarian protein supplementation
Plant-based meat alternatives are gaining widespread popularity for nutritional applications like sports nutrition, special diet foods, and snacks. With a growing number of health-conscious consumers opting for plant-based foods and beverages, leading companies are expanding their product portfolio to include new plant-based alternative protein formulations.
For example, in June 2022, Roquette launched two new rice proteins to offer consumers a safe, nutritious, and premium-quality alternative protein option. The expansion of the product range is indicative of the firm's commitment to ensuring complete vegetarian protein supplementation and could in turn support alternative protein industry development worldwide.
Evolved Foods' Plant Protein and Plant Meat for a healthy protein-rich diet
The coronavirus outbreak has accelerated the introduction of healthy eating options, with a range of vegetarian and vegan protein products currently being made available in the market for health-conscious consumers worldwide. To cite an instance, in January 2022, Evolved Foods introduced two variants, Plant Protein and Plant Meat, developed to improve both taste and experience whilst replacing animal protein with plant alternatives, which have low fat and high fiber content.
Request for customization @ https://www.gminsights.com/roc/5289
The company also pledged to make a sustainable meat alternative more accessible and supplement the lack of healthy protein in consumers' diets. Factors like these could encourage more consumers to shift toward a plant-based diet and subsequently create a strong alternative protein market outlook.
With businesses contributing to the rising acceptance of plant-based foods among consumers through innovative product launches, the alternative protein movement continues to thrive worldwide, indicating a promising outlook for the industry over the years ahead.
Read Recently Published Reports:
Food & Beverages Color Fixing Agents Market: https://www.innovations-i.com/release/366985.html
Processed Fruits & Vegetables Market: https://www.innovations-i.com/release/366986.html
About Global Market Insights Inc.
Global Market Insights Inc., headquartered in Delaware, U.S., is a global market research and consulting service provider. Offering syndicated and custom research reports, growth consulting and business intelligence services, Global Market Insights, Inc. aims to help clients with penetrative insights and actionable market data that aid in strategic decision making.
Contact Us
Aashit Tiwari
Corporate Sales, USA
Global Market Insights Inc.
Phone: 1-302-846-7766
Toll-Free: 1-888-689-0688
Email: [email protected]