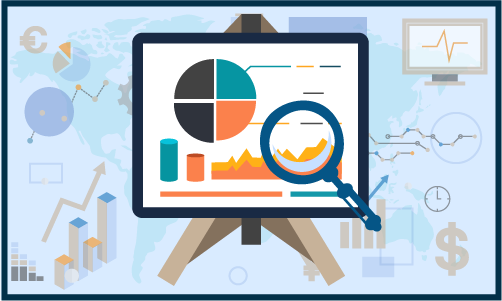 The global halogen biocides market for water treatment applications, in the recent years, has come up as a vital subset of the chemical industry worldwide. Biocides are basically chemical substances effectively used to counter the undesirable growth of microorganisms. Halogen biocide manufacturers thus, focus on providing biocide solutions in order to combat environmental and economic losses caused due to growth of microbes like bacteria, fungi, and yeast.
Growth factors likely to render industry expansion
Halogens are non-metallic chemical elements which include fluorine, chlorine, bromine, iodine and astatine. The halogen biocides market is poised to depict substantial gains in the ensuing years, given the product's widespread applications in both industrial as well as municipal sectors.
Halogen biocides also act as oxidants across industries such as pulp and paper, food-processing, oil and gas, chemicals, and power generation. In the municipal sector, these biocides are used for the purpose of providing clean drinking water and wastewater and sewage treatment. The deployment of halogen biocides at the waterworks helps to ensure the sustenance of micro-organisms at an acceptable level, elimination of pathogenic micro-organisms, as well as maintenance of microbiological quality of the water prior to and during its distribution.
Get sample copy of this research report @ https://www.gminsights.com/request-sample/detail/4494
Expanding pulp and paper industry to act as a major driver for halogen biocides market for water treatment applications growth
The paper industry provides a range of products to be used in currency printing, packaging as well as newsprint production. Paper manufacturing involves the conversion of paper fibers to fine quality paper sheets through water-intensive and mineral-based slurry stages. The process requires a temperature of 30° C which promotes the growth of microorganisms that often produce corrosive byproducts. Microbes that affect mineral slurries and paper coatings include bacteria such as Klebsiella, Pseudomonas and Enterobactor; yeasts like Candida and Saccharomyces spp.; and moulds like Aspergillus spp.
Microbial growth disturbs the quality as well as volume of production in the paper industry and creates a demand for anti-microbial solutions in the form of biocides. Halogen biocides thus help in effectively countering the issue of microbial growth by acting as preservatives for paper mill additives. According to The Paperless Project, 2014, the worldwide paper consumption increased by a mammoth 400% in the last 40 years. In the last 20 years, paper product usage rose to 208 million tons from 92 million tons – representing a growth of 126%. As the paper production sector expands and the deployment of paper continues to increase at an appreciable pace, halogen biocides market is likely to accrue substantial returns in the projected years.
Two major end-use trends fueling halogen biocides market outlook
Use of halogen biocides in oil and gas industry
Given that the global oil and gas industry is chiefly concerned with oil extraction and processing technology, microbial growth has negative consequences in the form of increased oil density, sulfur content and viscosity. It is estimated that about 40% of the corrosion that occurs in gas pipeline interiors is the result of microbial action caused by sulfate enhancing bacteria. Microbial growth also causes disruption of oil extraction processes leading to considerable economic losses, creating a huge demand for halogen biocides.
Use of halogen biocides in oil and gas industry brings about the oxidation of organic compounds. Most biocides cause necrosis of microorganisms by penetrating into the cells and interfering with their metabolism. The biocides used in oil and gas industry are required to have chemical and thermal stability as well as good solubility in water and hydrocarbons. Halogen biocides are extensively used in oil and gas companies as they are non-contaminating and do not cause destruction of catalysts used in oil processing and production.
Use of halogen biocides in food and beverages
Halogen biocides are used in the food-processing industry for disinfecting food containers, controlling microbial growth in food and decontamination of carcasses. The Disinfectants Directive 98/8/EC of the European Union emphasizes on effective disinfection of equipment containers, pipework associated with the production process as well as transport and storage of food and drink.
For several years, pre-chlorination has been used for treatment of drinking water. Biocides are also used as preservatives in the food industry to inhibit microbial growth and increase the shelf-life of foodstuffs.
Request for Report Customization: https://www.gminsights.com/roc/4494
Possible restraints
While halogen biocides are regularly used in cooling water for controlling microbial fouling, it is likely that their misapplication may result in poor storage stability, degradation of scale and corrosion inhibitors, and increased corrosion. However, the advent of numerous innovations in this field have led to the evolution of products wherein the degradative properties and oxidizing effects of the halogen are stabilized, which in fact, provides a more impactful control of the microbial fouling process.
In essence, the consistent adoption of halogen biocides across various applications is likely to fuel the market expansion in the years to come. Halogen biocides are an effective solution for unwarranted microbial growth and in the larger scheme of things, could help in addressing the issue of unpredictable industrial economic losses. As per Global Market Insights, Inc., halogen biocides market size for water treatment applications is expected to surpass USD 1.8 billion by 2026.
About Global Market Insights
Global Market Insights Inc., headquartered in Delaware, U.S., is a global market research and consulting service provider, offering syndicated and custom research reports along with growth consulting services. Our business intelligence and industry research reports offer clients with penetrative insights and actionable market data specially designed and presented to aid strategic decision making. These exhaustive reports are designed via a proprietary research methodology and are available for key industries such as chemicals, advanced materials, technology, renewable energy, and biotechnology.
Browse More Reports:
Coil Coatings Market @ https://www.marketwatch.com/press-release/coil-coatings-market-growth-trend-business-opportunities-challenges-drivers-and-restraint-research-report-by-2026-2022-06-23
Explosives & Pyrotechnics Market @ https://www.marketwatch.com/press-release/explosives-pyrotechnics-market-size-share-industry-growth-trend-business-opportunities-challenges-drivers-and-restraint-research-report-by-2025-2022-06-23
Anti-corrosion Coatings Market @ https://www.marketwatch.com/press-release/anti-corrosion-coatings-market-global-analysis-statistics-revenue-demand-and-trend-analysis-research-report-by-2027-2022-06-23