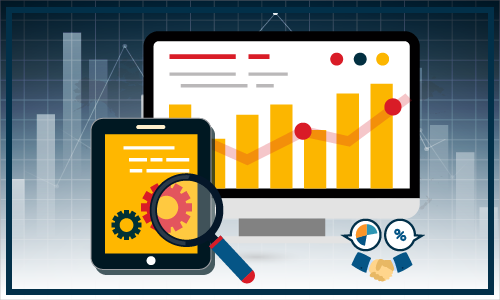 The growing emphasis of cosmetic producers on alternatives to chemically sourced cosmetics has led to the higher adoption of various natural and contaminant-free materials. Cosmetic products, such as shampoo, lotions, skin creams, makeup, and face wash come directly in contact with the skin and are largely preferred to change or enhance the appearance of the face or body. Owing to this, oil has now turned into a crucial ingredient in almost all cosmetics. It has also been known that most skin care products along with facial cleansers, and lotions comprise hydrocarbon molecules derived from mineral and vegetable oils.
Get sample copy of this research report @ https://www.gminsights.com/request-sample/detail/3982
Taking cue of its surging importance in hair and skincare applications, the demand for cosmetic oil is set to exceed significantly in the ensuing years. Apart from providing higher skin tolerance, protection, viscosity, and cleansing, the higher levels of linoleic and α-linolenic acid help reduce the formation of atopic dermatitis or eczemas.
It has also been suggested in the latest research by Global Market Insights Inc., that the cosmetic oil market revenue will surpass USD 7 billion by 2027.
Mentioned below are some of the most recent trends likely to reshape the future of this business space.
Use of coconut and olive oil to gain significant ground
Vegetable oils, such as coconut, palm, avocado, and olive among several others, are extensively incorporated in cosmetics as they constitute a rich as well as a varied source of multifunctional ingredients in natural cosmetic formulations. In fact, coconut oil, in recent times, has become popular in skin and hair-based cosmetic products on account of its antioxidant properties that help heal bruises and infections. It is also used for imparting moisturizing attributes for the effective nourishment of hair as it cures dandruff and treats itchy scalp while offering shine.
Botanical oils, such as jojoba, are biomimetic, are also widely favored as they make the skin accept them easily. The rising incursion of olive oil in various cosmetic products, such as lotions, shampoos, and skin creams, will also positively influence the market development.
Rising demand for mineral oil-sourced products
Numerous beauty products are witnessing the presence of mineral oils on account of their hydrating, softening as well as smoothening properties. These oils can be considered as cheaper moisturizing agents and are hence conventionally used in skincare and makeup products. They are also best suited for cosmetics as they do not cause any allergic reactions and do not clog the pores of the skin.
Mineral oil acts as the backbone of many moisturizers as it has gained immense popularity as an occlusive ingredient. However, as the oil is mainly derived from petroleum, it is calling for lower preference by conscious and clean beauty brands.
Potential in lip care products
Impelled by the increasing concerns over dry air and dehydration, cosmetic oils are largely being utilized in lip care products. Factors, including breathing through the mouth, and lack of nutrients have stirred the higher need for nourishment of the lips. On account of this, lip flavor oils are mainly formulated as they are well-suited for adding a unique aroma to a diverse range of cosmetic applications, such as lip gloss, lipsticks, lip balms, lip serums, among other personal care applications. The growing popularity of organic lip balm flavor oils for adding mesmerizing aromas as well as imparting a perfect consistency and texture will additionally contribute to the industry growth.
Request For TOC of Report @ https://www.gminsights.com/toc/detail/cosmetic-oil-market
Driven by extensive application scope and health benefits, cosmetic oil manufacturers are actively turning to inorganic marketing initiatives and innovations to generate significant revenue sales. For instance, in June 2021, Symrise announced the launch of Hydrolite® 7 green, its 100% bio-based next-gen cosmetic multinational ingredient coming from sustainably sourced castor bean oil. This novelty caters to a variety of traditional or natural cosmetic formulations and all skin types.