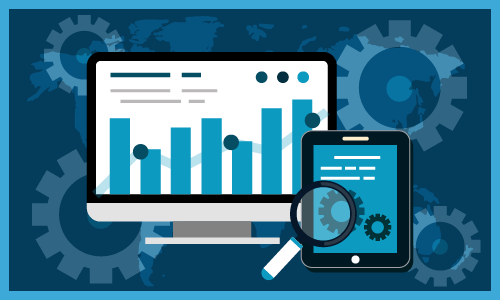 With growing initiatives to boost defense security infrastructure globally, the surveillance radar system market is anticipated to progress at a notable pace in the coming years. Radar systems play a crucial role in navigating commercial aviation and detecting hostile targets in military applications.
Propelled by the abovementioned factors, global surveillance radar system market size is projected to surpass USD 10 billion by 2027, as per the analysis by Global Market Insights Inc.
The decrease in demand from military and commercial applications owing to several restrictions amidst the COVID-19 pandemic has made a short-term impact on the overall market growth. The limitations on public transport and cancellation or temporary suspension of several military projects and R&D activities are some prime factors that impeded the product demand. However, declining COVID-19 cases and growing initiatives by governments to boost defense and commercial aviation sectors are expected to bring significant revival in the market.
Request sample copy of this report @ https://www.gminsights.com/request-sample/detail/5145
Why is 3D surveillance radar systems market gaining traction?
Several countries across the globe are increasingly deploying naval surveillance radar systems to consolidate their maritime security. In recent times, 3D surveillance radar has become the most adopted technology in maritime security owing to its ability to render high-level accuracy, response, resolution, and information to security forces.
These 3D radar systems are primarily deployed to effectively implement sea surface surveillance, short & medium-range air surveillance, and ship navigation. However, the presence of advanced sensors makes them highly effective in detecting and monitoring illegal maritime activities, such as trafficking, terrorism, illicit fishing, smuggling, unauthorized migration, and others.
How will the advent of UAVs influence surveillance radar systems market growth?
The emergence of unmanned aerial vehicles (UAVs) or drone surveillance systems has significantly revolutionized defense and military security measures in recent years. These UAVs are duly integrated with sophisticated technologies and advanced radar sensors that complement their usability in many security applications, such as objected detection, aerial imaging, precise navigation, and surveillance.
UAVs are observing increasing acquisition globally owing to rising government spending on consolidating defense and military infrastructure. As per the Stockholm International Peace Research (SIPRI), the global military expenditure increased to almost USD 2 trillion in 2020.
What key aspects are complementing Europe surveillance radar system business expansion?
Europe is emerging as a most promising market for surveillance radar systems owing to the increasing penetration of AI and IoT across all sectors and rising military expenditure. According to SIPRI, military spending in UK and Germany was recorded at over USD 59.2 billion and USD 52.8 billion respectively in 2020.
Rising geopolitical conflicts and incidences of unauthorized migration across the region are some prominent factors influencing the industry growth across Europe.
Request for customization @ https://www.gminsights.com/roc/5145
What strategies are adopted by surveillance radar system makers to increase their profits?
Prominent players operating in global surveillance radar system industry are eyeing new product launches to maintain a competitive edge. For instance, in September 2021, HENSOLDT launched Quadome, a new 3D multisession naval surveillance radar system at the international defense and security expo, Desi in London. This system is loaded with 'Quadome', the latest technology to render rapid response and high precision at an enhanced price-performance ratio.
Some other companies of the industry include Northrop Grumman Corporation, Lockheed Martin Corporation, Thales Group, Israel Aerospace Industries Ltd., Raytheon Company, Honeywell Inc., and L&T Defence, among others.
Read more news @
https://www.marketwatch.com/press-release/vehicle-armor-market-future-challenges-and-industry-growth-outlook-by-2020---2026-2022-06-23
https://www.marketwatch.com/press-release/helicopter-blades-market-by-growth-drivers-and-trends-insights-with-top-players-to-2025-2022-06-24
https://www.marketwatch.com/press-release/aircraft-lightning-protection-market-current-business-trends-growth-opportunities-over-2026-2022-06-24
https://www.marketwatch.com/press-release/aerospace-avionics-market-by-emerging-trends-and-growth-analysis-to-2025-2022-06-24
https://www.marketwatch.com/press-release/aerospace-plastics-market-by-key-trends-major-drivers-and-revenue-insights-to-2026-2022-06-24
https://www.marketwatch.com/press-release/aircraft-ground-handling-systems-market-2022-current-and-future-trends-with-complete-analysis-forecast-by-2025-2022-06-24