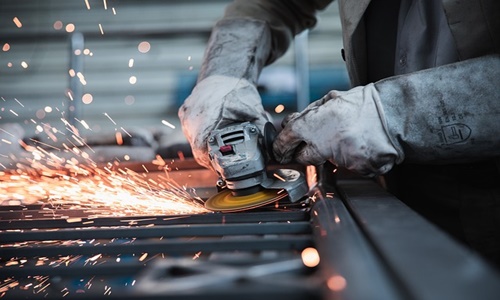 Mining frontrunner, Vedanta has recently revealed its plans of selling off Electrosteel Steels Ltd (ESL) for focusing on its core mining as well as industrial business. It also plans to deleverage the balance sheet holding a debt of $11.7 billion in March-end.
The Mumbai-headquartered firm has claimed to have approached steel industry biggies, such as Tata Steel, JSW, ArcelorMittal Nippon Steel (AMNS), and Jindal Steel and Power Limited.
As per reports, Vedanta defeated Tata Steel in taking over ESL for approximately 653 million (Rs 5,320 crore) in June 2018.
For the record, Electrosteel can be ranked as the second steel company to witness the completion of the insolvency process following Tata Steel's takeover of Bhushan Steel during the same year.
Not to mention, the acquisition also marked Vedanta's foray into the steel business.
In May 2022, the Kolkata bench of the NCLT (National Company Law Tribunal) lead the way for the lenders of the firm in considering the claims of the clutch of operational creditors.
Furthermore, it also pointed out the payments to the several classes of these creditors who have been paid nil value and required to be re-considered and reassessed by the Committee of Creditors (CoC) in a bid to balance the interests of all the stakeholders.
Previously, in December 2018, Vedanta invested close to $4 billion into Electrosteel for ramping up its capacity to 7 million tonne per annum from 1.5 million tonne per annum.
For the unversed, Vedanta has come to this decision four years post scooping up ESL in order to make a big splash across the steel industry.
Sources also reveal that one of the major reasons for selling the business is the growing concerns over a worldwide recession as well as the added stress on commodity costs.
Source Credits: Vedanta to exit steel business, looks to sell Electrosteel: Report (moneycontrol.com)