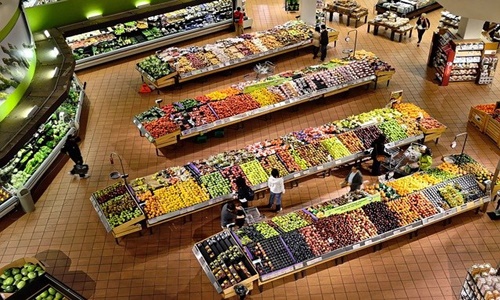 US President, Joe Biden, has reportedly committed $50 million to bolster Egypt's food security and help mitigate the profound global implications of Russia's violent and unwarranted invasion of Ukraine. The US President pledged the aid during a meeting with the President of Egypt, Abdel Fattah Al Sisi, on July 16.
As per reports, the capital investment, subject to approval from the Congress, will help Egypt's small-scale farmers, among other things.
Nicole Shampaine, U.S. Chargé d'Affaires, called the move a continuation of a 40 year-partnership and the extension of the $1.4 billion agriculture assistance the US has provided Egypt so far. Shampaine further stated that at this crucial time, when Egyptian's livelihood and prosperity is experiencing threats due to Russian aggression, the US government stands in solidarity with Egypt and its people.
Since Putin's invasion of Ukraine, ports across the Black Sea have been blocked, which has severely disrupted agricultural supplies. Russia has also besieged Ukrainian communities and farmland, destroyed grain storage facilities, and prevented farmers from trying to work their fields. These factors have heightened food insecurity and skyrocketed food costs worldwide.
Over 47 nations and regional institutions, including Egypt, are receiving funding from the United States to help mitigate this crisis. These funds will be used to save lives through emergency interventions that will help prevent sharp rises in poverty, malnutrition, and hunger caused by the rising prices of food and fuel.
Approximately 500,000 small-scale farmers in Egypt have received technical support from the US government, greatly enhancing their access to financial services and farm management techniques.
For the uninitiated, the United States Agency for Worldwide Development (USAID), helps farmers by connecting them with local as well as international merchants to address consumer demands and market needs through 'Feed the Future', the global hunger, and food security initiative by the US Government.
Over the past 20 years, this assistance has helped Egypt raise its agricultural export revenue by more than 1,500%.
Source credit: https://eg.usembassy.gov/u-s-government-pledges-50-million-to-support-egypts-food-security/