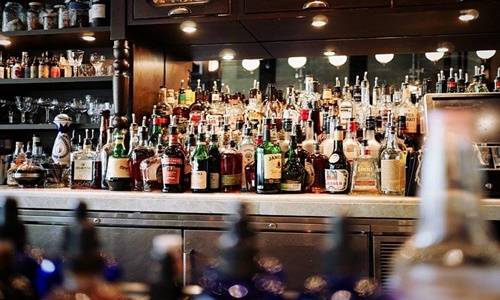 A food and beverage supplier has reportedly warned that beer consumers in the UK may soon find it hard to get their favorite bottled beer due to a glassware shortage prompted by the rising energy costs in the country.
Glassware sourcing is already creating a massive challenge for suppliers, as its production is highly energy intensive, driving up its prices by 80% over the last year. As per Dunns Food and Drinks, one of Scotland's major wholesalers, stocks have plummeted as a result.
According to Julie Dunn, operations director of the family-run supplier, the UK beer sector may soon face a glassware shortfall.
Dunn added the global wine and spirits suppliers are experiencing ongoing difficulties sourcing glass packaging, which will have a knock-on effect. As a result, the variety of bottled beers may go down in the UK soon.
Dunn further added that some breweries may be compelled to use alternative bottles for their beverages, which might increase prices for customers at a time when food and beverage inflation is on the rise. While some brewers will switch to cans to ensure regular supply, others will see this as degrading the brand, and will surely pass on the higher cost to beer customers.
The news comes following a warning from the German beer sector, which stated that glassware shortages will most certainly affect small and medium-sized breweries across Germany.
Beer is the most consumed alcoholic beverage in the United Kingdom, with customers spending over £7 billion ($8.8 billion) on it in 2020.
To help keep escalating packaging costs in check, some Scottish brewers have already switched to cans.
From next month onwards, Vault City Brewing, which is based out of Edinburgh, will sell most of its alcoholic beverages in cans rather than bottles.
Steven Smith-Hay, Vault City Brewing's co-founder, stated that the firm has started integrating cans into its launch schedule in January due to escalating prices and availability issues.
According to Smith-Hay, the firm is currently paying around 65p per bottle, a 30% increase in cost from six months ago.
Source credit: https://www.theguardian.com/business/2022/may/23/bottled-out-breweries-face-glassware-shortage-energy-costs-beer