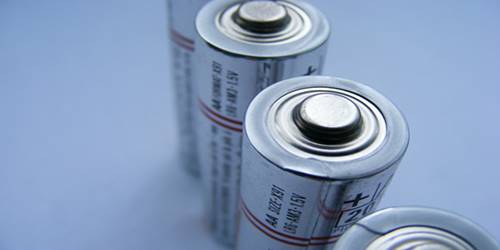 Tesla in collaboration with PG&E (Pacific Gas and Electrical) is reportedly working on a massive battery system project with a total capacity of 1.1 GWh in California. According to sources, PG&E has submitted four new energy storage project proposals to the Public Utilities Commission of California.

If industry experts are to be believed, the new battery project has the potential to even dwarf Tesla's giant 129 MWh Powerpack project in Australia. They also speculate that this announcement fits perfectly with Elon Musk's recent hints that the company could soon have a "GWh-scale" deal within just few months.

Of the four energy storage projects submitted by PG&E to the California Public Utilities Commission, three are third party owned projects that will be connected to the grid of PG&E. While the fourth is proposed for its facility at the Moss Landing Substation that gives output of 182.5 MWh of energy for over 4 hours. The figures represent an overall power capacity of 730 MWh equivalent to more than 3,000 Tesla Powerpack 2s.

According to reports, PG&E also has the option to increase the capacity to 1.1 GWh in 6 hours.

For those uninitiated, PG&E is one of largest electric energy utility companies in the United States and covers more than 16 million people in Northern & Central California.

JB Straubel, the CTO of Tesla, earlier this month had announced that the company had deployed over 1.1 GWh of energy storage capacity which has undeniably been making an impact.

Sources familiar with the matter cite that the batteries will also help keep up with the local energy requirements by supplying electricity at times when power plants aren't able to meet the rising demand.

Provided that the California Public Utilities Commission approves the giant battery project, they are scheduled to go live between late 2019-2020.