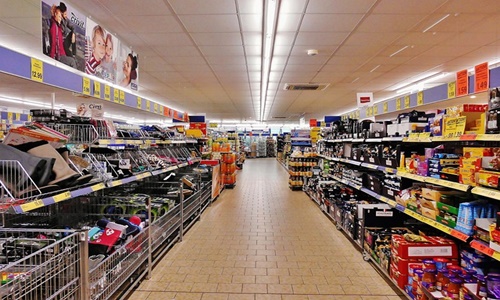 According to reports, five of the U.K.'s leading supermarkets have agreed to collaborate in view of hastening the work on combating climate change with suppliers in the next year.
Apparently, the World Wildlife Fund (WWF) warned that an urgent need for accelerated action was required from the industry and greater support from the U.K. government, particularly in areas like agricultural supply chains and eliminating deforestation from food production.
Responding to the report, J Sainsbury PLC, the Marks & Spencer Group PLC, chief executives of Co-op, Tesco PLC, and Waitrose declared that they would support suppliers in adopting science-based targets to achieve net-zero climate emissions by 2050.
It has also been reported that these firms have consented to collaborate with the Waste & Resources Action Programme charity to create and deliver an ambitious climate action program for grocery retailers aiming to reduce their emissions by half by 2030.
Speaking on the latest development, Tanya Steele, WWF Chief Executive, claimed that nature is in freefall, and everyone is aware that 30% of greenhouse gas emissions and 60% of global biodiversity loss are caused by the food system.
Tanya mentioned that the shoppers must be made aware that their purchases are contributing to the destruction of the planet, urging other supermarkets to come together with the five others committed to reducing the environmental impact of food shopping to half by 2030.
Tanya also cautioned that apart from words and commitments, it is time for the retail sector and government to act on reducing deforestation, nature loss, and climate change.
Tanya went on to say that future negotiations must be grounded, keeping climate change and biodiversity a priority.
For the record, the pledge was made at the same time WWF announced its objective to reduce the environmental impact of food purchases by half by 2030.
Source credit - https://www.sharesmagazine.co.uk/news/market/1667888554159836000/tesco-ms-sainsburys-and-others-team-to-speed-up-climate-action