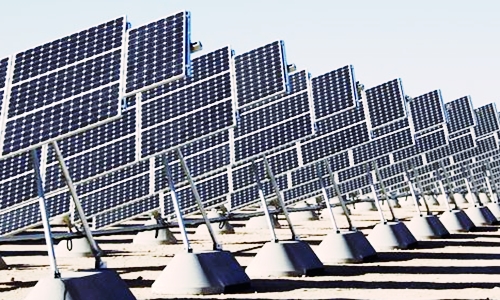 Solar power companies Solstice Power Technologies and Delaware River Solar have reportedly signed a partnership in a bid to help the consumers of the New York State Electric and Gas Corporation. The deal, as per sources, would help NYSEG customers avail one-year community solar contracts without cancellation charges and establish a new milestone in U.S.'s solar accessibility history.

For the record, residents can reduce their electricity expenses by signing up with community solar services. This initiative allows residents to enroll in a shared solar network, without having to pay or modify their property. This initiative, also known as the Laurens, New York project, will power 400 households throughout Delaware, Chenango, Otsego, and other surrounding counties.

Sources claim that the project will have bulk enrollments because of one-year no cancellation fee contract, which ensures that renters aren't burdened with a contract that needs to be continued in the event that they move base.

Cindy Menges, Director of Community Relations, Delaware River Solar, stated that besides the supply of renewable energy and low energy costs for residents, the project can produce revenue of $300,000 for the town, employment opportunities, and preserve 13 acres of farmland for the future.

Menges further claimed that the company is proud to partner with Solstice, which comes with profound experience and understanding of the community solar market. Its outreach and familiarity of the domain would help everyone in New York understand the domain's environmental and financial benefits, which make the base for a great partnership, Menges further added.

Delaware River Solar plans to commence construction this month and probably finish construction in the fourth quarter of the year. For the uninitiated, Laurens is the third community solar project for Delaware River Solar in partnership with Solstice for household enrollments.

Solstice's Co-Founder and CEO Steph Speirs was quoted saying that Solstice is thrilled to again partner with Delaware River Solar in their quest to make renter-friendly contracts a reality and to make solar power more accessible to everyone.