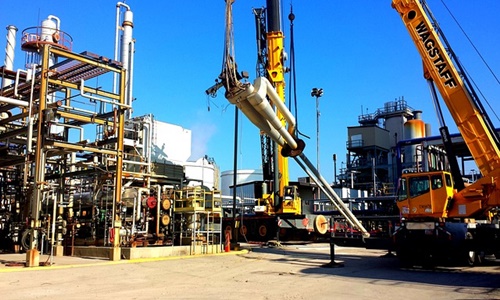 Shell, the major British multinational oil and gas company, is reportedly in the market for a social media manager for its TikTok handle in a move geared towards influencing the new generation of people that frequently use the short video sharing social media platform.
According to reports, the move also comes as more and more oil and gas corporations pour money on ad campaigns to boost their public image amidst the surging energy crisis.
The push into social media follows a new trend whereby US- and UK-based organizations are trying to capitalize on the supply chain disruptions caused by the ongoing Russia-Ukraine war and convince the public that their products are critical to national security.
Several oil and gas firms including USA's Chevron, UK's BP, and the American Petroleum Institute, a trade association with over 600 members in the oil and gas sector, have started campaigns to advocate for the expansion of domestic capacities to address the crisis.
However, these public relations campaigns also come before the backdrop of commitments made by global governments to eliminate the use of fossil fuels, that cause pollution and global warming, and a renewed emphasis among regulatory authorities on both flanks of the Atlantic on how organizations promote their environmental credentials.
In fact, in the 30 days till July 5, the British oil company BP spent more money on Facebook advertisements related to political or social topics than any other firm in the UK.
As per Meta's spending tracker, the oil company invested over £220,000 ($260,067) in the week ending July 5, which is about six times higher than the second-highest spender, the International Rescue Committee.
InfluenceMap, a climate lobbying think tank, noted an upsurge in advertising by oil and gas firms that encouraged the raising of USA's fossil fuel output as part of the solution to the major spikes in energy prices.
The API has continuously opposed the US government's emphasis on shifting towards renewable energy and has promoted 'American natural gas and oil' and 'American-made energy' in its Facebook campaign.
InfluenceMap discovered that between January 26, when the API first referenced the Ukraine conflict, and April 1, the group made and ran 761 advertisements through its Energy Citizens website. The group estimated that the campaign reached 19.6 million individuals.
Source credit: https://worldnewsera.com/news/finance/stock-market/shell-takes-to-tiktok-as-oil-groups-try-to-boost-credentials-during-energy-crisis/