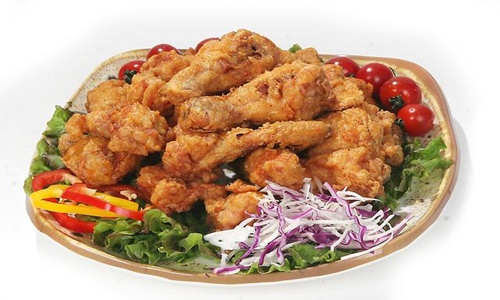 Kyochon F&B, South Korea's largest fried chicken chain by sales, has reportedly drawn a significant amount of consumer backlash for raising its delivery fees by more than 33% to ₩4,000 ($3.05) from ₩3,000 ($2.29).
According to reports, the company stated that prices for deliveries are set by its individual franchisees and that the headquarters does not have any influence over the decisions made by the respective franchise owners.
However, consumers have been refuting Kyochon F&B's claims, pointing out the fact that its operating profits increased by 8.1% last year, and that if it shared its earnings with the franchisees, they would not have to increase delivery prices.
A food delivery service official stated that Kyochon F&B neglecting its responsibilities to the restaurant owners is cowardly. The firm has increased all prices to reflect the current inflated costs of food products, labor, and public utility charges, which franchisees are finding difficult to cope with, leading them to raising the delivery fee.
As per the Korea Broiler Council, the market price of chicken used for making fried chicken in restaurants has increased by 20% this month, rising from ₩3,923 ($2.99) per kilogram in July to ₩4,692 ($3.58) this month.
The price of cooking oil registered double-digit increment due to the high global grain prices.
Kyochon F&B increased the price of the canola oil it sells to its franchisees by 14%, to ₩59,400 ($45.28) for a 16.7-kilogram box.
A customer stated that it is unbelievable that the delivery fee is now raised to ₩4,000 ($3.05). It is 25% of the price of one fried chicken item on the menu.
Previously in 2018, Kyochon F&B drew sharp criticism after it became the first Korean fried chicken chain to charge delivery fees. It first announced a delivery fee of ₩2,000 ($1.52), which it later raised to ₩3,000 ($2.29).
The franchise owner raised the prices of its menu options by ₩500 ($0.38) to ₩2,000 ($1.52) in November 2021.
Source credit: https://www.koreatimes.co.kr/www/tech/2022/07/419_332958.html