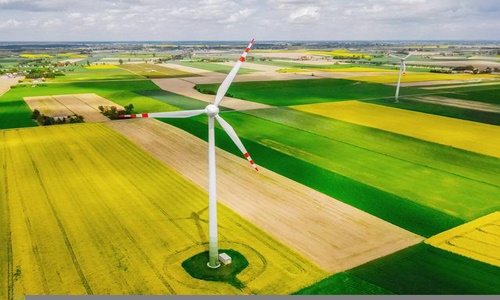 At her recent tour to the world-leading UK Atomic Energy Authority science center located in Oxford, London, Her Royal Highness Princess Astrid of Belgium, reportedly discovered how fusion energy can play a major role in addressing climate change.
The Princess, representing His Majesty King Phillipe of Belgium, was able to have a rare close-up experience of the Joint European Torus (JET), which is the most powerful and the world's largest operating fusion energy machine.
The tour, the first of its kind post-Brexit as well as the pandemic, was a part of the Belgian Economic Mission to the UK. It highlighted the importance of fusion energy in providing a future energy supply that is environmentally friendly.
The Mission aims to boost Belgian exports to the UK with the support of Her Majesty The Princess.
Ian Chapman, CEO of UKAEA, stated that it had been an honor to talk about the benefits presented by fusion energy with Her Royal Highness from the Belgian Economic Mission.
Chapman added that Belgium is a crucial partner in the global mission towards attaining commercial fusion power and ensuring a safe and sustainable supply of low-carbon energy to the world.
The Belgian delegation was made up of 26 representatives, including government, industry, academia, and press officials. The delegation also contained the Minster of Energy, Tinne Van Der Straeten; Vice-President of the Walloon Government, Willy Borsus; Ambassador Dirk Wouters who was the Advisor to Princess Astrid, Her Royal Highness; as well as the Belgian Ambassador to the UK, Bruno Van Der Pluijm.
For the uninitiated, Belgium is part of the EUROfusion consortium which carries out experiments with JET at the UKAEA's Culham Science Centre along with other global partners.
According to Sara Moradi, Interim Head of the Fusion Science Department at EUROfusion, Belgium is currently contributing to the fields of Wendelstein 7-X devices at the ERM/KMS, and ion cyclotron resonance heating in JET, along with material research at SCK CEN.
Belgium is also a major foreign trade partner of the UK. Last year, it was the sixth-largest supplier of goods in the UK, and also the seventh-largest client of goods globally.
Source credit: https://www.gov.uk/government/news/princess-astrid-of-belgium-talks-fusion-energy-at-ukaea--2