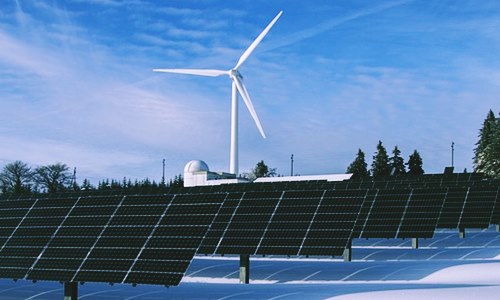 The Brazilian oil & gas giant Petrobras has recently reported that it has signed a memorandum of understanding (MoU) with its French ally Total and its renewable energy arm Total Eren, to analyze the investment & business development opportunities in onshore wind and solar energy projects.

Sources cite that the joint business development of the three entities comes in the wake of its strategic partnership agreement that was sealed by Petrobras and Total in February 2017. During the process, Petrobras decided to sell over USD 2 billion in oil & thermal power generation assets to the French oil company Total. The two companies also agreed to evaluate the potential opportunities for co-operation.

The inference of this agreement is a part of Petrobras's plan to build high-value businesses in partnership with leading global players in the renewable energy sector that will help them facilitate the shift to a low-carbon matrix, cite sources familiar with the matter.

Petrobras revealed in a company statement that the key advantage in fostering a partnership of this kind is the lowering of the risks associated with the clean energies business in Brazil and other potential economies of similar scale & synergies.

As per experts, not a week has gone by in the last few months, that some global oil industry behemoth or company hasn't disclosed its investment plans in clean energy. For the record, the list of oil companies investing generously in the solar energy sector comprises Repsol, Eni, Shell, Total, Oman's PDO, Norway's Statoil, Jamaica's PJC, and Hungary's Mol, among others.

For those uninitiated, Petrobras owns & operates over 6.8 GW of power generation assets that include 34 thermoelectric, hydroelectric, and wind power plants. Among these, the thermoelectric plants account for the largest share. The company also has a possession of 1.1 MW solar photovoltaic power R&D plant in Rio Grande do Norte, where it is evaluating the operations of 4 types of technologies.