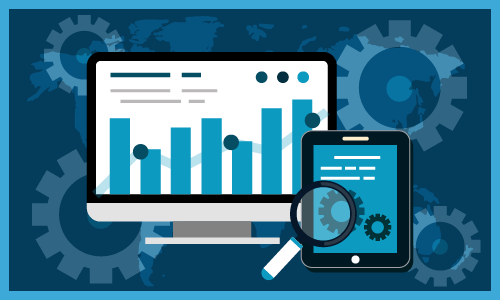 Ozone generators find extensive applications across a broad range of industries, with air treatment and water treatment being among most prominent ones. Manufacturers of ozone generators are constantly focusing on product innovations to introduce advanced and more efficient products. For instance, in 2017, Toshiba had launched the TGOGSTM range of compact ozone generators designed for optimum efficiency. These generators can be customized as per the particular needs of customers and can be used to treat drinking water as well as recycled municipal and industrial wastewater.
Ozone generators are also widely used in the automotive sector to improve the in-vehicle air quality. In May 2020, a car rental company on Spain's Costa Del Sol announced that it is utilizing ozone generators to disinfect cars in wake of the coronavirus outbreak.
Driven by a positive application outlook in air treatment, water treatment, and aquaculture, global ozone generator market size is slated to surpass a valuation of US$450 million by 2026. Let's take a look at some of the top trends impacting the product penetration in the near future.
Request for a sample copy of this research [email protected] https://www.decresearch.com/request-sample/detail/4540
Electrolytic ozone generators to gain traction
In terms of the capacity, the demand for 5gm/hr - 100 gm/hr ozone generators is expected to grow substantially over the next few years. This can be mainly linked with a growing focus towards improving the quality of indoor air across residential and commercial establishments. Ozone generator manufacturers are aiming to design innovative solutions with advanced instrumentation features to monitor pH, temperature, ammonia, dissolved oxygen, and water flow.
Ozone generator technologies can be bifurcated into electrolytic, ultraviolet, corona discharge, and cold plasma. Electrolytic ozone generators are increasingly gaining prominence in water treatment applications, which can be associated with growing urbanization and surging demand for clean and fresh drinking water.
Prominent use in ozone air treatment
In addition to air treatment and water treatment, ozone generation technologies are used in laboratory and medical equipment, food processing, pulp bleaching, aquaculture and fish farming, produce storage facilities, and organic synthesis. With growing focus towards improving the urban indoor air quality (IAQ), the product in air treatment applications is set to grow exponentially.
Ozone air treatment is used for air disinfection and odor control in kitchen exhausts, grease traps, VOC treatment, and garbage rooms. While air treatment applications will continue to augment ozone generator market forecast, the product is bound to witness growing adoption in aquaculture and fish farming since it has a quick reaction rate and produces fewer hazardous by-products.
Request for [email protected] https://www.decresearch.com/roc/4540
MEA to emerge as a major revenue terrain
Considering the geographical landscape, Middle East and Africa (MEA) ozone generator industry is well poised to witness lucrative growth opportunities in the future. The regional growth can be attributed to recent trends in urbanization and commercialization. Meanwhile, robust industrial development in Latin American countries will positively influence the regional demand for ozone generators.
Governments in these regions are actively spending on the development of municipal as well as industrial wastewater treatment infrastructure. Several countries have tightened the regulations pertaining to discharge of wastewater.
Ozone generation technologies will continue to play a prominent role in air and water treatment, considering the surging demand for clean indoor air and fresh water in the upcoming years. Manufacturers are bound to witness substantial opportunities from additional applications such as ozone bleaching in the pulp bleaching industry.
About Us: –
DecResearch.com, powered by GMI, is an online aggregator of information on market research reports. The website provides comprehensive information as well as a detailed 'Table of Contents' for reports being regularly published by GMI. Via this platform, users not only get to answers to their questions about these reports, they also have an additional avenue to talk to the sales and research teams of GMI to learn more about the topics of their interest.
Contact Us: –
DecResearch.com
Website: – https://www.decresearch.com
Email: [email protected]