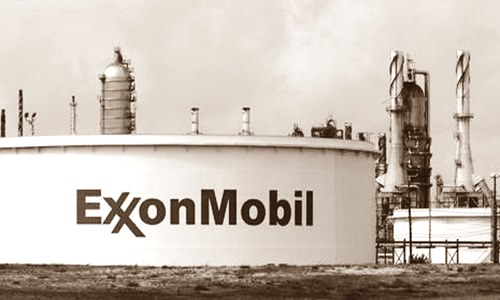 America's largest oil company, Exxon Mobil has recently announced that it is actively seeking proposals to buy and expand its renewable energy operations in Texas. The company has sent out a request for proposals with a deadline of June 8, 2019, asking the Lone Star State wind and solar companies to pitch contracts.

A report by Bloomberg claims that the oil giant will be seeking the contracts with the terms that would last for 12, 15, or 20 years. According to sources, the Irving-based oil major will be looking out for projects of at least 100 MW and would be considering proposals for over 250 MW production per year – enough to power around 41,000 households.

If industry analysts are to be believed, the move by Exxon Mobil is so far one of the largest corporate PPAs (Power Purchase Agreement) anywhere. The move also proves that renewable energy is now paving way toward cost competitiveness as the efforts could be seen through Exxon Mobil to show a commitment toward sustainability without undergoing economic suffering.

Exxon Mobil was not available for any comments and therefore it is still ambiguous whether the company has inked an agreement with any supplier to purchase power or whether it is seeking the electricity for its own use.

It has been reported that Exxon has been actually slow to follow its rivals BP Plc and Royal Dutch Shell Plc into harnessing renewable energy technologies.

For the record, in the recent years, the number of companies betting big on purchasing renewables continues to expand at a significant rate. According to the BNEF, excluding the utilities, several agencies and companies agreed to purchase around 7.2 gigawatts of renewable & clean energy by July 2018, beating the record of 5.4 gigawatts for all of 2017 worldwide.