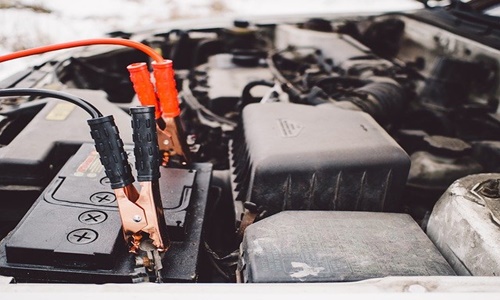 LG Energy Solution, the South Korean storage battery manufacturing firm, is reportedly expediting the development of its smart factory system in Poland.
A company press release stated that CEO and vice chairman, Kwon Young-soo, left for Europe on Sunday to assess the overall progress made on the setting up of a smart factory system at the company's battery manufacturing facility in Poland.
As per reports, Young-soo would also be discussing different ways to increase technological cooperation with the company's customers in Poland.
LG Energy Solutions also stated that the vice chairman will visit its Polish manufacturing facility in Wroclaw and had recently met with representatives of the German tech giant, Siemens, to discuss the implementation of smart factory systems.
Reports claim that the vice chairman is making his first trip to Europe since taking his position in 2021. Back in May, he visited the firm's US battery plants in Ohio and Michigan to see how the facilities were implementing smart factory systems and also met with major clients like General Motors.
Back in November of 2021, LG Energy Solution had inked a MoU with Siemens to digitalize factories and subsequently increase their manufacturing efficiency.
With a yearly production capacity of 70 gigawatts (GW), the Wroclaw factory is the biggest battery-manufacturing facility in the world and the firm's primary production base for the electric car batteries demand in the European market.
The installation of the smart factory system by LGES in the Polish factory aims to increase production capacity and boost efficiency.
The firm announced a restructuring of its organization, in line with Young-soon's trip to Europe, in order to speed up the installation of smart factory systems in its international production sites and stabilize output in its North American plants.
LGES's automobile battery business unit formed a production control department for the North American region as part of the plan. Choi Suk-won, who oversees the Polish division of the business, will serve as the department's head.
Additionally, the new department will feature a unit in charge of setting up smart factory systems and carrying out activities to stabilize production quality.
Source credit: https://www.koreatimes.co.kr/www/tech/2022/07/133_332057.html