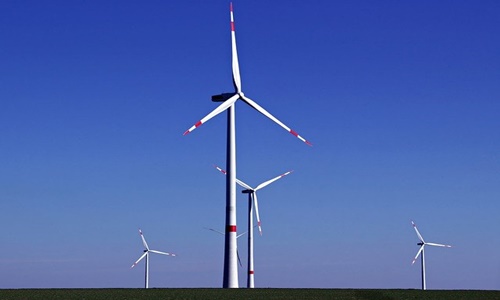 Europe is reportedly facing an unexpected energy crisis which is slated to worsen as winter approaches. Recent reports reveal that 97% of people across the continent are struggling with skyrocketing prices, and out of 10 countries, 7 of them are encountering obstacles or are just coping with the rising costs.
As per reports, the uncertainty all over Europe's supply security for natural gas and power has resulted in extreme volatility in energy markets, posing financial stress on businesses, industries, and households.
Apparently, most people across the continent are planning to use their home heating less this winter given the constantly rising costs, as Europeans are facing rising energy poverty with 16% utility bills already in arrears.
To address this, Karpowership, a well-known builder, operator, and owner of power ships, is reportedly in talks to supply segments of Powerships, its fleet of floating power plants, to EU countries in view of helping in easing the crisis.
It is worth noting that deploying this proven, high-efficiency technology can significantly lower the continent's high-priced energy-import bill to offer a flexible and reliable source of electricity that can be implemented immediately.
Speaking on the current situation, Zeynep Harezi, Chief Operations Officer, Karpowership, stated that the firm's solutions could help Europe reduce its reliance on expensive energy imports, simultaneously lowering the pressure with which the communities are constantly grappling.
Zeynep further stated that Karpowership offers innovative technology with a proven track record, which perfectly aligns with Europe's needs.
Apparently, through this solution, the burden on European households will be relieved in just a couple of weeks.
For the uninitiated, Karpowership is a leading power supplier offering technical support from leading European manufacturers, including MAN, Siemens, and Wartsila. Its amalgamated cycle technology augments the integration of renewable power generation to grids through ancillary services and grid balancing.
It delivers a utility-scale turnkey, dispatchable power generation solution with 2,000 Megawatt of generation capacity, which is available immediately and is enough to supply around 5 million households. It can also offer support for district heating systems.
Source Credit - https://www.prnewswire.co.uk/news-releases/karpowership-in-talks-to-ease-energy-cost-pressure-on-europe-s-households-860305762.html