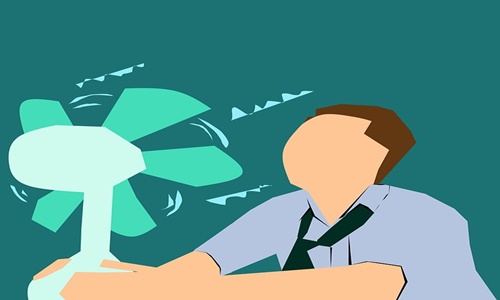 The Japanese government has reportedly urged residents living in the Tokyo region to conserve energy, warning that they might have to face power outages otherwise as the country's capital confronts record June temperatures following an early end to the rainy season.
The Japanese meteorological agency forecasted that the city might witness daytime temperatures of 35°C (95°F) throughout the day, with equally harsh weather predicted for the remainder of the week.
Yoshihiko Isozaki, the deputy chief cabinet secretary, encouraged citizens to reduce the use of air conditioners and turn off the lights when not in use while cautioning against heat stroke.
The economy and industry ministry advised residents served by the Tokyo Electric Power [Tepco] service to save energy, particularly during consumption peaks in the late afternoon as well as early evening.
Reports claim that at that time of the day, the reserve power generating capacity in Tokyo and the nearby areas risked falling as low as 3.7%. For the record, if the capacity drops below 3%, then there might me a risk of blackouts and power shortages.
Kaname Ogawa, the director of electricity supply policy for the ministry, stated that as temperatures exceeded the forecast on Sunday, the overall electrical demand went higher than anticipated.
A large part of Japan would typically experience lower temperatures in the midst of the rainy season. However, on Monday, the agency officially marked the end of the in the Kanto area, including Tokyo, at the earliest date since records started.
Since record keeping started in 1951, 2022 was the earliest the season has ever ended; 22 days sooner than usual to be more precise.
Other regions of the nation have recently experienced heat waves as well. The nation's highest temperature for June was record at 40.2°C on Sunday at Isesaki City, Gunma Prefecture, which is north of Tokyo.
As per sources, more than 250 people were taken to hospitals with heat strokes in the city over the weekend.
Although authorities have been urging people to take off their masks while outside to avoid heatstroke, many were still seen donning masks in Tokyo on Monday.
Source credit: https://www.theguardian.com/world/2022/jun/27/japanese-told-to-turn-off-lights-to-save-energy-amid-tokyo-heatwave