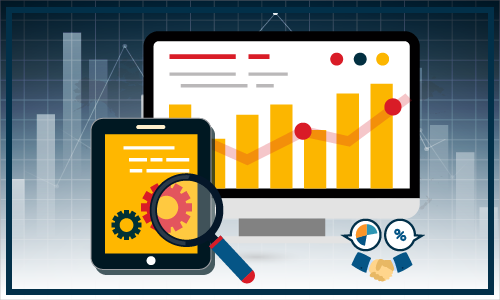 Increase in efforts to minimize adverse effects of untreated waste on environment and public health will drive industrial solid waste management market trends. Governments across the globe are introducing stringent regulations regarding the disposal of waste produced across industrial facilities. For instance, In April 2020, the Standing Committee of the NPC, China, approved an amendment to the solid waste statute of the country and from September 2020, the revised solid waste law will take effect.
The Solid Waste Law covers the prevention & control of pollution from construction waste, industrial waste, household waste, hazardous waste and agricultural waste. The recent amendment has introduced several changes, some of which may significantly impacts enterprises operational in China.
Request for a sample copy of this research [email protected] https://www.decresearch.com/request-sample/detail/4582
Rapid industrialization across developing nations and shifting focus towards sustainable development may fuel the adoption of effective waste management practices. Moreover, growing emphasis on material recycling & reuse and circular economy will contribute substantially towards the growth of global industrial solid waste management market size.
Growth of the textile sector
Rapid growth of textile sector with increased consumption of clothes is also birthing concerns for textile waste management. Solid waste management market across textile industries is experiencing heavy demand on account of the increased consumption of rising clothing materials driven by expanding population base along with improving standards of living.
Various government and private organizations are undertaking initiatives to curb textile waste and incorporate recycling technologies. For instance, in Australia, a streamlined self-service digital textile collection service has been recently launched by and sustainable sock company Manrags and leading parcel delivery service, CouriersPlease. The partnership is aimed at eliminating any potential barriers between consumers recycling & reusing good.
For booking a textile collection service, consumers can buy their collection on the Manrags website for USD 25, which enables for up to 10kg of unwanted textiles to be picked up from the consumer's home. Apart from this, the digital textile recycling collaboration, CP is introducing a textile recycling point at all manned maintenance yard across Australia.
Growing notion of reusability of fabrics is fueling the demand for waste recycling technologies across textile industry.
Request for [email protected] https://www.decresearch.com/roc/4582
Demand across mining applications
Mining processes result in large amount of waste generation, can adversely affect surrounding ecosystems and immediate workers at site. Rising concerns for human and environmental safety is bolstering the demand for industrial solid waste management across mining sector.
Introduction of stringent regulations regarding effective treatment of generated waste to alleviate degradation of health of mine workers is supporting technology deployment. Demand for sustainable treatment technologies for mineral ore extraction and recovery to minimize hazardous gas generation will boost industry growth over the coming years.
Rapid industrialization across Latin America
Latin America industrial solid waste management industry share is estimated to gain traction on account of the large scale industrialization and development across the region. As per the World Bank Group, manufacturing value across the region rose to USD 755.4 billion in 2018 from USD 627.6 billion in 2009, showcasing growth rate of 20%. Besides, increasing investments in expansion of the industrial sector will create immense need for efficient waste management technologies in the future.
About Us: –
DecResearch.com, powered by GMI, is an online aggregator of information on market research reports. The website provides comprehensive information as well as a detailed 'Table of Contents' for reports being regularly published by GMI. Via this platform, users not only get to answers to their questions about these reports, they also have an additional avenue to talk to the sales and research teams of GMI to learn more about the topics of their interest.
Contact Us: –
DecResearch.com
Website: – https://www.decresearch.com
Email: [email protected]