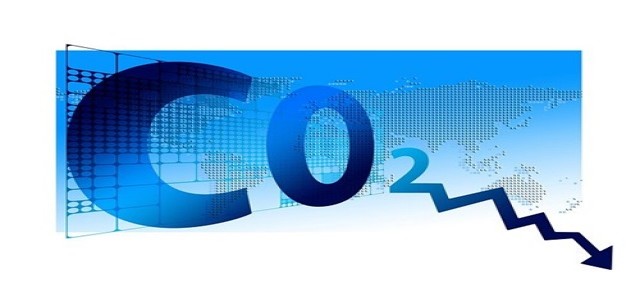 HYCO1, a Huston-based carbontech innovator, has reportedly announced that it has created a patented catalyst and process technology that allows industrial businesses to convert hazardous CO2 waste into sustainable, high-value products.
According to reliable reports, industrial enterprises could cut their CO2 emissions rapidly and dramatically with no upfront investments by leveraging HYCO1's revolutionary technology. The emissions are subsequently converted by HYCO1 into high purity gases, which are in great demand for green chemical manufacturing.
Co-founder and CEO of HYCO1, Greg Carr, stated that companies that release a lot of CO2 are seeking ways to decarbonize. HYCO1's CO2 catalyst can transform 100% of their CO2 into useful gases at a cost-effective price, whereas other CO2 reforming methods are restricted to a significantly lower conversion rate at a much greater cost.
Fuels, chemicals, power, and building material industries can immediately fulfill their decarbonization goals and corporate requirements if they work together with HYCO1, Carr added.
Converting CO2 emissions into cost-effective, high-value goods offers an easily scalable and sustainable investment opportunity. Companies can utilize HYCO1 technology to transform millions of tonnes of CO2 every year into building block chemical gases that can be immediately reused in industrial source operations or alternatively used to manufacture a large variety of low CI score products used across the world.
According to Carr, HYCO1 is delivering a better way to cut, reuse, and recycle carbon through bankable turnkey customer solutions. Its carbon transformation system integrates seamlessly into current industrial processes at scales greater than 250 tonnes per day.
Greg Carr, Jeff Brimhall, and Kurt Dieker, co-founders of HYCO1, are well-positioned to handle the emissions problem. Carr, Brimhall, and Dieker have a combined expertise of more than 80 years in hydrogen, syngas, chemical process, catalyst research, environmental technology, industrial gases, and company development, along with years of experience in funding and successful tech start-up.
Source credit: https://www.prnewswire.com/news-releases/carbontech-company-hyco1-introduces-groundbreaking-technology-that-turns-co2-waste-into-high-value-products-301355344.html