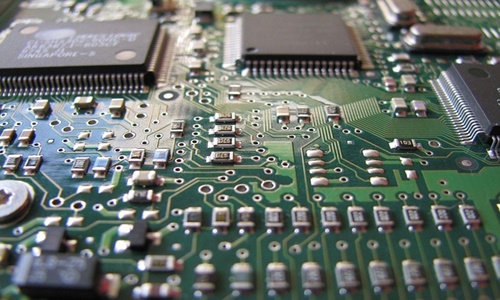 Foxconn, the biggest technology manufacturer based in Taiwan, is reportedly being penalized by the Taiwanese government for making an unauthorized investment in a chip manufacturer based in China.
Taiwan, which Beijing considers to be a part of its sovereign territory, is tightening laws to stop what it claims is China's plunder of its chip technology. It has also cast a watchful eye on China's goal to expand its semiconductor industry.
Apparently, the major supplier for Apple Inc. and iPhone manufacturer also revealed that in July it was a shareholder of the struggling Chinese chip giant Tsinghua Unigroup, however it announced on Friday that it will be selling the stake. On Saturday, Taiwan stated that it would penalize Foxconn for the investment.
The deal was not approved by Taiwan's government, which is mainly responsible to approve all foreign investments. Taipei also forbids firms from establishing their most advanced semiconductor foundries in China in order to ensure that they do not locate their new technology overseas.
As per sources, the Economy Ministry will get in touch with Foxconn to check the equity sale.
It has also been revealed that despite the investment that was afterward withdrawn, it has already been established that the investment was made first, and as a result, they will face penalties. The source continued that it would take too much time for Hon Hai to be penalized, citing the company's official name, Hon Hai Precision Industry Co Ltd.
Tsinghua Unigroup refrained from comments on the withdrawn investment. According to Taiwanese laws, the government can impose restrictions on foreign investment in China based on the assessment of national security as well as industrial development. Violators of the law can be penalized multiple times until they put things right.
Foxconn has been trying to buy chip factories around the world as a global chip shortfall is rattling manufacturers of goods from automobiles to electronics. The firm is particularly interested in producing auto chips as it taps into the electric vehicle market.
Source credit: https://www.deccanherald.com/business/business-news/foxconn-to-be-fined-for-unauthorised-china-investment-1173033.html